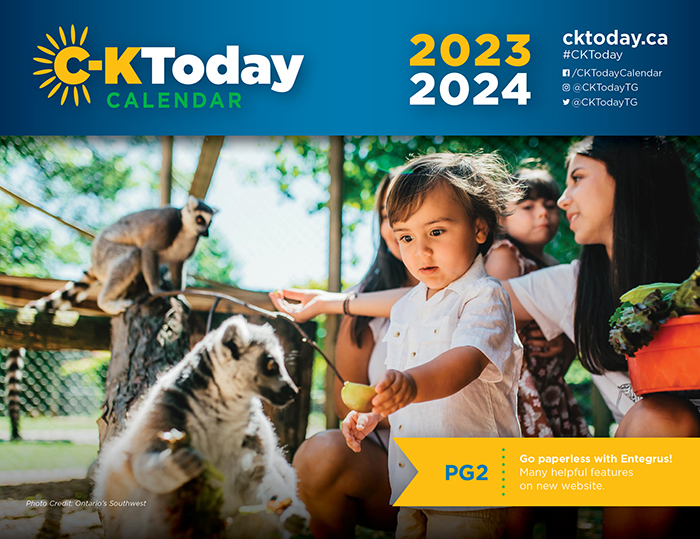 That's right, the popular CK Today calendar is back for 2023-24!
And it's in the Sept. 28 edition of The Chatham Voice.
Look for The Voice with our door-to-door delivery in Chatham and in the many drop locations throughout the municipality, including our offices at 71 Sass Rd. Unit 4 in Chatham. We have a drop box right out front.