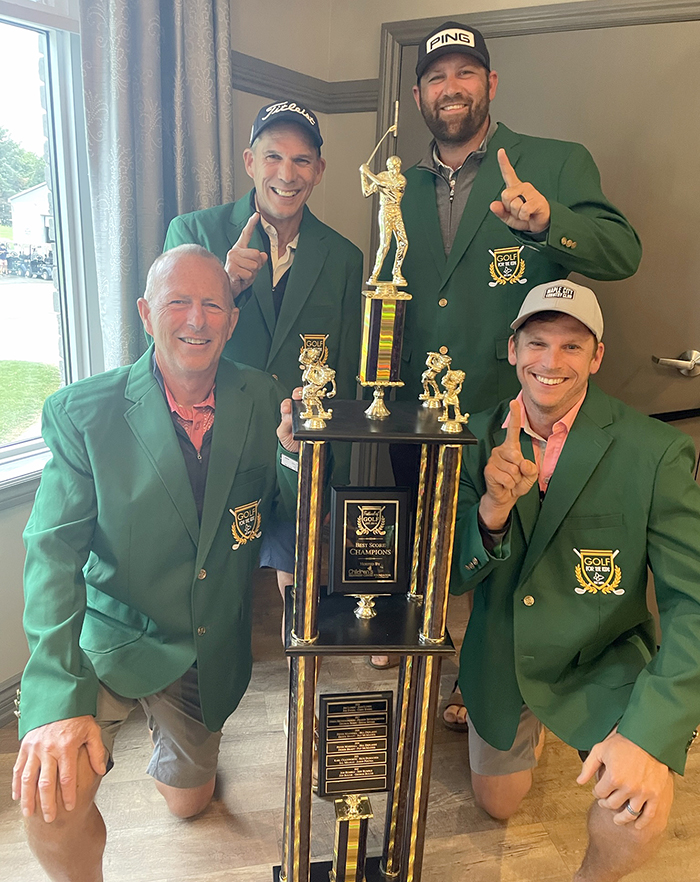 The event may have had a new name, but Golf for the Kids participants enjoyed another day of fun, games and golf recently.
For the previous six years, the fundraiser for the Children's Treatment Centre of Chatham-Kent was known as the Festival of Golf. This year's event enjoyed a Highland Games theme, and treated 120 golfers to no shortage of fun, food, golf and beverages.
In turn, the golfers helped raise about $76,000 for the treatment centre.
The event, which took place Sept. 8 at Willow Ridge Golf and Country Club, attracted golfers from across the province.
Guests enjoyed 18 holes of golf, a form of traditional Highland Games, Scottish food and a variety of drink stations – including an inflatable pub.
Mike Genge, president of the Foundation of the Children's Treatment Centre, said the funds raised were down about $25,000 from the previous year, but credits the success of the inaugural Run for the Kids event – the foundation raised $80,000 at the run earlier this summer – for the dip.
"We did the run, and the run did so well, we saw a bunch of sponsorship that would have gone to golf go instead to the run," Genge said, noting the funds all go to help the treatment centre. "Funds raised from Golf for the Kids will go towards programming and services that our kids need and use every day."
Proceeds from the event directly support therapy and services for children and youth, including social work, therapeutic recreation, and music therapy.
Following the day of golf, the foundation handed out door prizes, a Traeger barbecue, golf attire and a $25,000 prize.
Genge said the day was packed with fun.
"There was a guy who sank a 50-foot putt and won $5,000…in front of everybody. I had my back turned and I just heard a roar," he said. "The event turned out fantastic. It was almost like being in the Scottish Highlands."