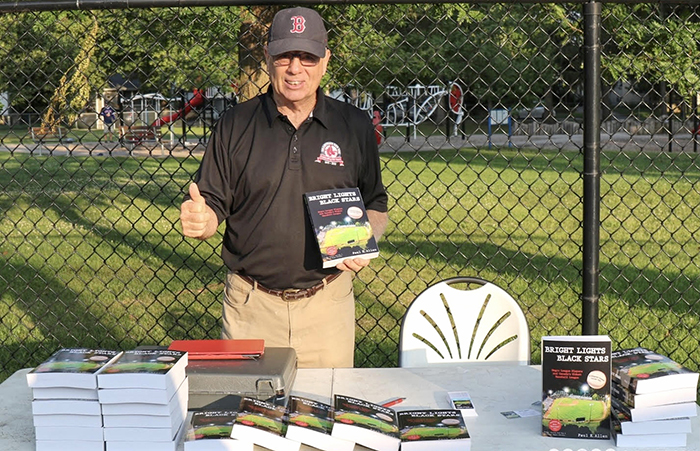 Former Chatham native and author of Bright Lights Black Stars, Paul Allen, is in Chatham in late September.
Allen, a two-time Intercounty Baseball League all star, will do a talk/presentation and book signing Sept 25 at Chatham's Moose Lodge Hall on Richmond Street at 6.30 p.m.
The event is a fundraiser for the Moose Lodge with proceeds earmarked for Chatham Minor Baseball. Admission at the door is $10 per person and books are available for $25, of which $5.00 will go to the Moose Lodge. Refreshments are also available at the venue.
Bright Lights Black Stars is a non-fiction historical baseball story which follows Negro League baseball players and their teammates in Canada's oldest baseball league, the Intercounty Baseball League.
The Chatham launch will see Allen discuss pre-IBL southwestern Ontario ball players and teams, which include the story of the 1934 Chatham Coloured All Stars, the first all-black team to capture a provincial championship.
Bright Lights Black Stars then describes the early history of the IBL, the league that the Chatham Barnstormers will enter in 2024.
Allen, who is now 81, credits a London Majors and Brantford Red Sox reunion for motivating him to write the story of legendary players who preceded him in the league.