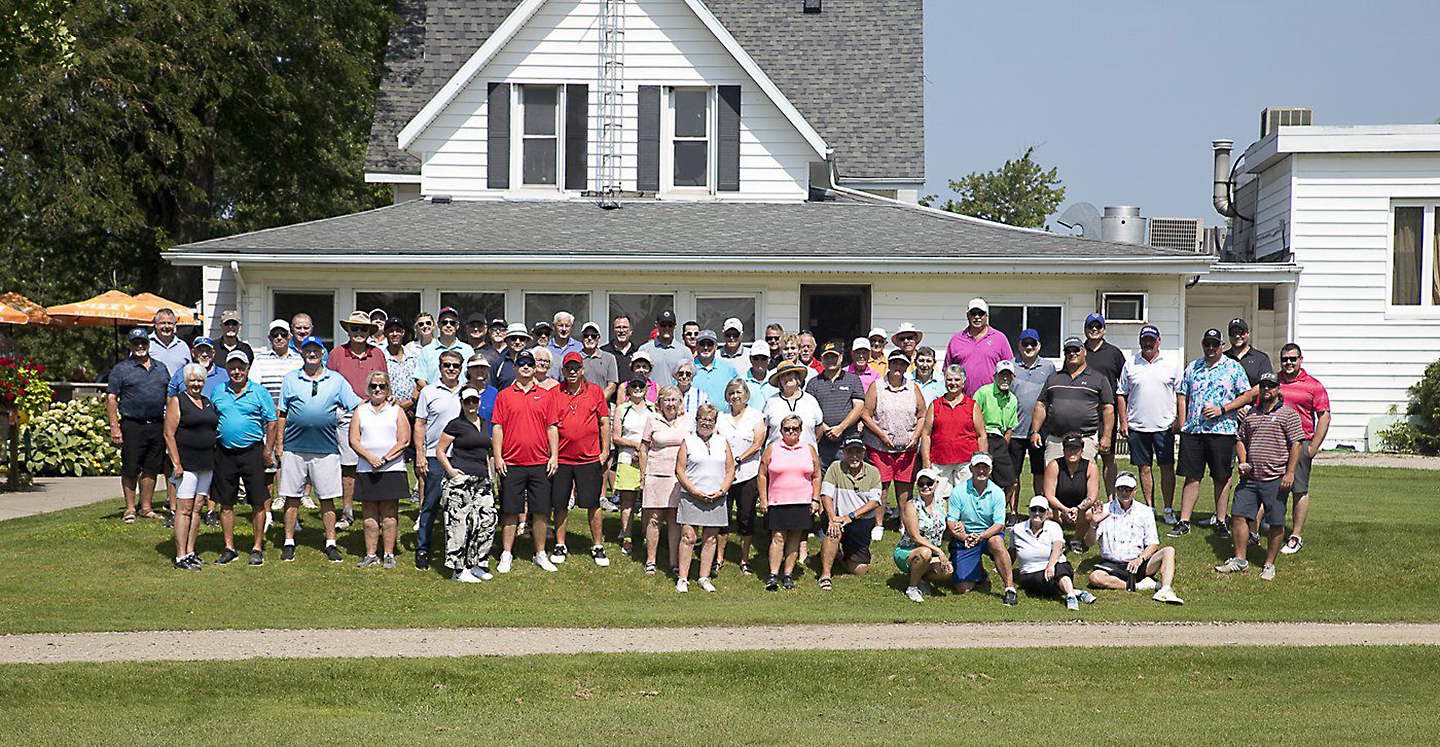 By Michael Bennett
Local Journalism Initiative Reporter
The Ridgetown Independent
Ridgetown Golf & Country Club broke 100 recently.
And while that may be an accomplishment for some golfers to see their score in double digits, members and staff at the Ridgetown Golf Club don't mind reaching 100 at all – and are eager to keep that number growing.
The Ridgetown Golf & Country Club celebrated its centennial with a 100th anniversary golf tournament.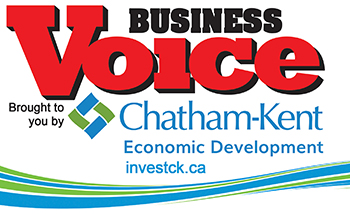 More than 80 golfers (including some who have golfed there for over 60 years) played in the 18-hole tournament.
"Congratulations, a hundred years is a big deal," said Doug Breen, vice-president and supervisor for Golf North, the company that purchased the Ridgetown Club in 2016.
"I hope you realize what a great accomplishment this is," he told golfers, guests and staff during the opening ceremonies before the tournament. "Few businesses make 100 years, and even fewer golf courses."
The Golf North VP said the Ridgetown course making to 100 years is especially notable since it was a community-operated golf course for more than 90 years.
"It was never really owned by anyone; it was a not-for-profit structure that was kind of common back in the 1920s when it was built," he said.
Breen said soldiers in the First World War took up golf while deployed in England and Europe and returned after the war with an appetite for the game.
"You guys were part of the biggest golf boom ever," Breen told the audience. "A lot of towns built golf courses in the 1920s when they (soldiers) came back from the war. But, almost none made it because many were built with good intentions but not with a good business plan."
The first Ridgetown Golf Course course had 15 members when it opened on a farm field owned and donated by Neil Campbell on Erie Street on the south side of the 12th Concession.
A new site was needed when negotiations for a long-term lease on the Campbell property fell through.
Club executives reached a deal with Phil Henry to use 60 acres of his farmland and rent the house for $200, as a nine-hole course was constructed on what is still the site of the Ridgetown Golf and Curling Club.
The course was expanded to 18 holes in 1954.
Today, the course is a 6,099-yard layout featuring a clubhouse in a restored century farmhouse with a spacious patio, restaurant, licensed bar, and a pro shop and driving range.
In its heyday, Ridgetown G&CC had more than 600 members but, like many local courses around the province, suffered a drastic drop in membership and greens-fee players in the early 2010s when the golf business fell on hard times.
Golf North purchased Ridgetown G&CC in 2016 and is the only one of its 40 facilities with a curling rink, offering year-round use to the community.
Among the participants in the centennial tournament were Murray Scoyne and Dick Wright, both in their 80s and long-time members for over 60 years
Cora selection
Cora's Chatham is introducing five new choices of dishes for lunch.
The dishes are available from 11 a.m.
The restaurant is located at 595 St. Clair St.
UPS opens new location
There is a new location for the UPS Store.
It's now located inside the Chatham Walmart on St.Clair Street.
Services include passport photos, mailbox rentals, as well as full shipping and packaging services, plus printing, binding and shredding and more.
Business Voice is a bi-monthly column in The Chatham Voice that highlights some of the achievements made and efforts underway in Chatham-Kent's business community. Send your information to bruce@chathamvoice.com.