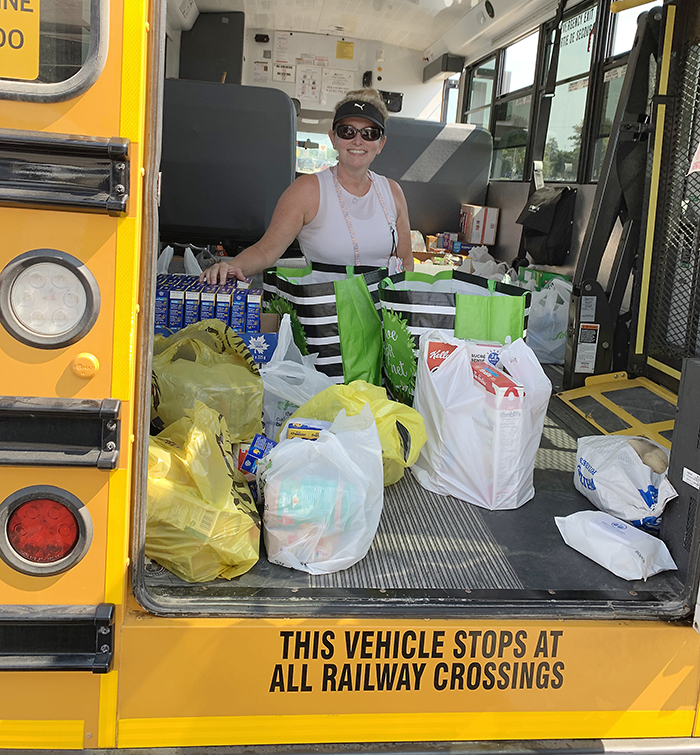 As the new school year rapidly approaches, organizers are hoping local residents will step up to help Fill the Buses on Aug. 19.
On that date volunteers with FreeHelpCK will be collecting snacks and school supplies at various locations throughout Chatham-Kent.
"Our goal is to help many families in need as they get ready to go to school for their new year of learning," said project volunteer Tim Haskell.
According to Haskell, everything that is collected in a particular community will stay in that community.
Some of the requested items include lunch snacks, juice boxes, breakfast cereal and anything else a child or youth might need for school.
Haskell said volunteers will also be taking monetary donations on behalf of Outreach for Hunger so items can be purchased as needed.
In Chatham, buses will be stationed at No Frills, Food Basics, Giant Tiger, Sobeys and Superstore. In Wallaceburg, the bus will be located at No Frills, and in Tilbury at both No Frills and Foodland. Dresden and Ridgetown will also see buses at their Foodland stores.
All school supplies will be forwarded to FreeHelpCK for the Operation Backpack program, which distributes new backpacks filled with school supplies that a child or youth needs for the coming year.
Haskell said the Fill the Buses initiative is a group effort that includes CK Giving Hearts, Outreach for Hunger, Chatham Goodfellows, FreeHelpCK, LaSertoma and R.O.C.K. Missions, among others.
Efforts like Fill the Buses "help make our communities a better place to live," Haskell said.