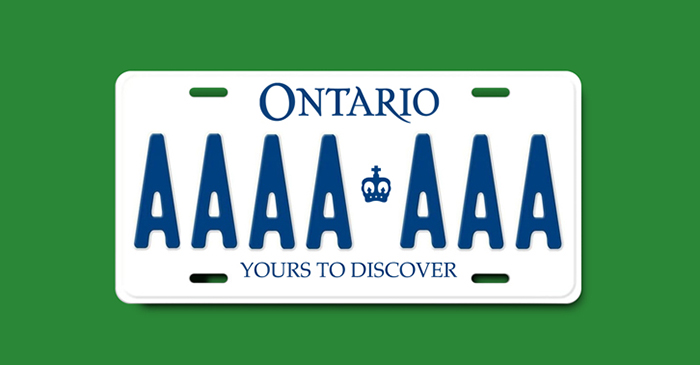 By Michael Bennett
Local Journalism Initiative Reporter
The Ridgetown Independent
There is a misconception among Ontario motorists that you do not have to renew your vehicle's licence plates after the province eliminated the annual renewal fee and the requirement to have a plate sticker.
While the fees and stickers were eliminated in 2022, owners of passenger vehicles, light-duty trucks, motorcycles and mopeds must still renew licence plates every one or two years.
When you renew, law enforcement will be instantly aware your licence plate was renewed, which is important since many police services are now equipped with Automated License Plate Readers in cruisers.
Plates can be renewed in person at any ServiceOntario centre or online at ontario.ca/page/serviceontario
You will need your licence plate number, vehicle permit number and odometer reading to renew online. When you insert this information, you will be notified if your plate has expired. ServiceOntario will automatically check if your insurance is valid.
All outstanding defaulted driver fines must be paid before you can renew your licence plate.
You can renew your licence plate up to 180 days before it expires, as the expiry date is usually your birthday. You will have the option of renewing for one or two years, all at no cost, and can also sign up to receive free renewal reminders for your licence plate, driver's licence, health card or Ontario Photo Card.
The Chatham-Kent Police Service strongly encourages everyone to renew their licence plates on time.
The CKPS is currently conducting a trial on Automated License Plate Readers (ALPRs) and has installed a select number of these devices in cruisers.
Pending successful results from this pilot program, it is anticipated that all remaining cruisers will be equipped with ALPRs by this fall. The implementation of these readers aims to strengthen road safety and enforcement efforts within the CKPS jurisdiction.
ALPRs are designed to seamlessly capture and interpret license plate information in real time, converting it into digital text.
Driving with an invalidated permit is an $85 fine and a total cost of $110.