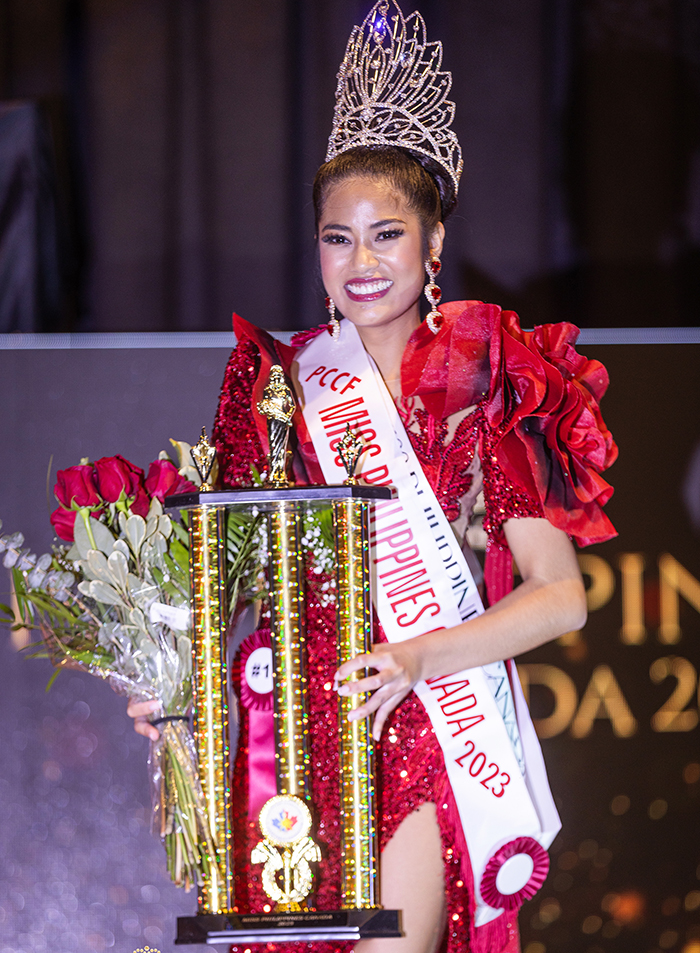 Julia Duenas, a 24-year-old from Chatham-Kent, has been named Miss Philippines Canada 2023.
The young woman competed in the Toronto pageant, held in partnership with the non-profit agency Philippine-Canadian Charitable Foundation, which provides support for the less fortunate in the Philippines.
Along with walking the runway, Duenas performed a traditional song with her parents playing the marimba. She also answered a question about the importance of her Filipino roots.
Duenas received several awards including Best in Casual, Best in Terno and Ambassador of Goodwill.
As part of her new role, she will be travelling to the Philippines to work with the PCCF to assist those in need.