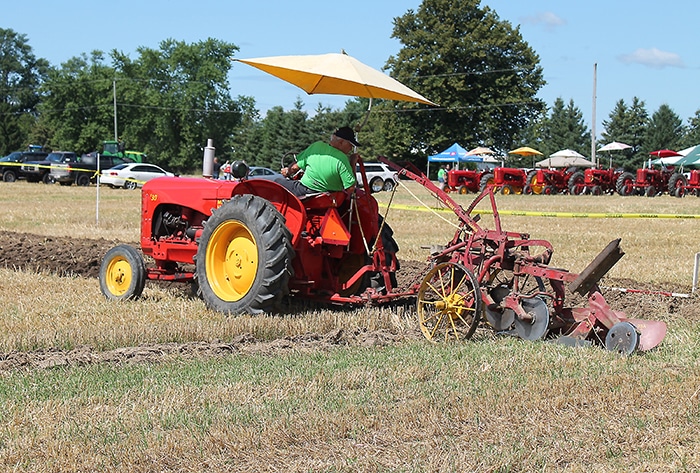 The earth is set to turn at the 86th edition of the Chatham-Kent Plowing Match.
This year's event will take place Aug. 12 at the farm of Jim and Stacie DeBrouwer at 11451 Ed's Line near Blenheim.
According to a media release from the Chatham-Kent Plowmen's Association, cash prizes will be awarded to aspiring plowmen and plowwomen in various classes, with the event also featuring the annual Princess of the Furrow competition.
Women only, antique tractors, two, three and four furrow plows, first-time plowers, plowing with horses, and a media class are among the plowing categories in the challenge.
According to CKPA secretary Stephanie Richardson, young women competing for the Chatham-Kent Princess of the Furrow title must be interviewed by a panel, give a speech on agriculture and demonstrate their plowing skills.
The outgoing princess is Meg Avery of Dresden. C-K Queen of the Furrow Rebekah Ball is serving a two-year term that ends in 2024.
This year's plow judge is Bert Beyens.
Registration for most of the plowing classifications must be completed by 9:15 a.m. the day of the event.
For more information, call 519-365-5952 or access ckplowing@outlook.com.