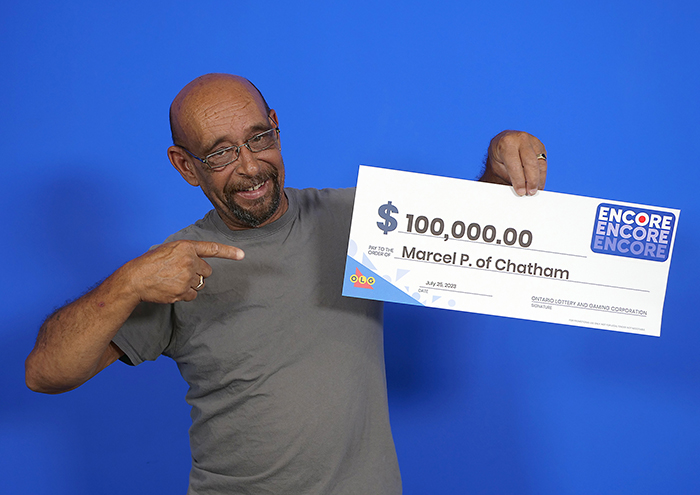 A Chatham man has pocketed $100,000 courtesy of the OLG.
Marcel Parker matched the last six of seven Encore numbers in exact order in the July 14 Lotto Max draw to win the cash.
Parker, a 59-year-old father, said he's been playing the lottery every Friday for quite some time. He occasionally plays instant tickets but is loyal to Lotto Max and Lotto 6/49. Parker always says yes to Encore and this is his first big win.
Early one morning, the truck driver got home from work and decided to check his ticket on the OLG App.
"I didn't have my glasses on when I scanned it," he said in a media release. "I was shocked to discover I'd won!"
Parker ran and woke up his wife to reveal the big news.
"I was shaking from excitement," he said. "Neither of us could believe it when OLG e-mailed me to confirm the win."
With his prize, Parker plans to complete some home renovations, share with family, and enjoy the rest.
"I want to get a quad bike and go off-roading," he said.
The winning ticket was purchased at Ken's Variety on Vanier Drive in Chatham.