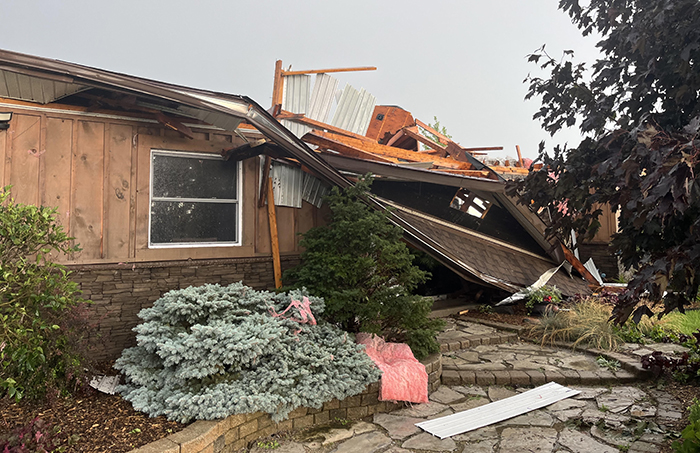 Chatham-Kent is now under a severe thunderstorm watch, according to Environment Canada.
The watch is in place until about 2 a.m.
The storms could bring heavy rain, high winds, possibly hail and a risk of tornadoes.
This comes on the heels of a nasty bit of weather late last week and into the weekend, including a tornado that touched down near South Buxton that damaged several homes.
Chatham-Kent Fire & Rescue is asking residents to take precautions due to the approaching weather.
Officials recommend people plan ahead and have a 72-hour emergency kit ready, and to be prepared to live without power, gas and water should a tornado hit.
"Know the difference between a watch and a warning," CKF&R public information officer Whitney Burk said in a media release. "A tornado watch means tornadoes are possible in and near your area. A warning means a tornado is near and you need to move to a safe location right away. The best protection is a smaller room with no windows on the lowest level."
Monitor local weather, as an alert can come through in many forms.  Have a backup way to charge your phone or have a crank radio if the power goes out.
Signs of dangerous weather include an extremely dark sky, sometimes highlighted by green or yellow clouds, officials said.