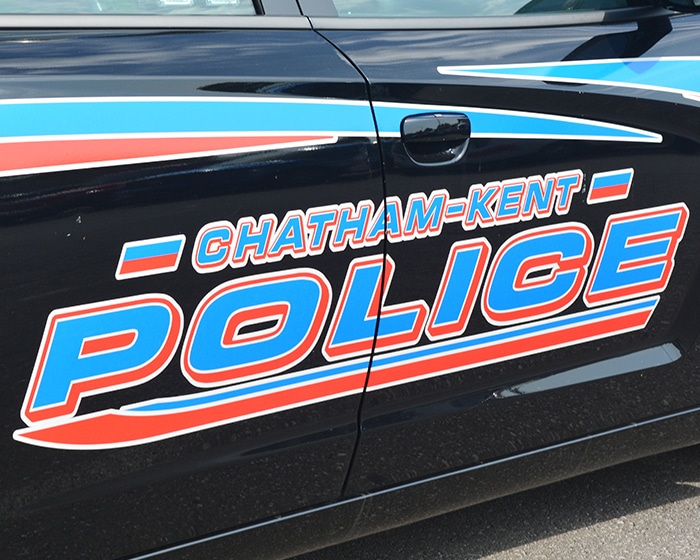 The Chatham-Kent police are looking for the public's assistance with an assault investigation that occurred on July 5 on Richmond Street in Chatham.
At about 12:40 p.m., one vehicle bumped another at a red light, resulting in an exchange of words between the drivers. 
One man sprayed the other with suspected pepper spray, police say, and travelled west on Richmond Street.
The suspect is described as an 18-20-year-old man, approximately 150 lbs. with shaggy blonde hair. He was driving a black, newer model Audi, four-door sedan with silver around the windows.
 If anyone has information to assist in identifying this person, contact Const. Hannah Roesch at hannahr@chatham-kent.ca or 519-436-6600. Anonymous callers may call Crimestoppers at 1-800-222-8477 and may be eligible for a cash reward.
Police are still seeking tips in another July 5 incident.
A Wallaceburg man was seriously injured in an assault in the early morning hours of July 5.
The incident took place in the 600 block of Duke Street at around 1 a.m. A 32-year-old man sustained "significant injury," as a result of the assault, police say.
Investigators are now on the hunt for witnesses or video surveillance relating to the assault and are asking the public to come forward with information.
Tips can be relayed to Const. Rob Bowles in the Major Crime Section at 519-436-6600 ext. 655 or email ROBBO@chatham-kent.ca. Anonymous callers may also contact Crime Stoppers at 1-800-222-8477. Tipsters may be eligible for a cash reward.