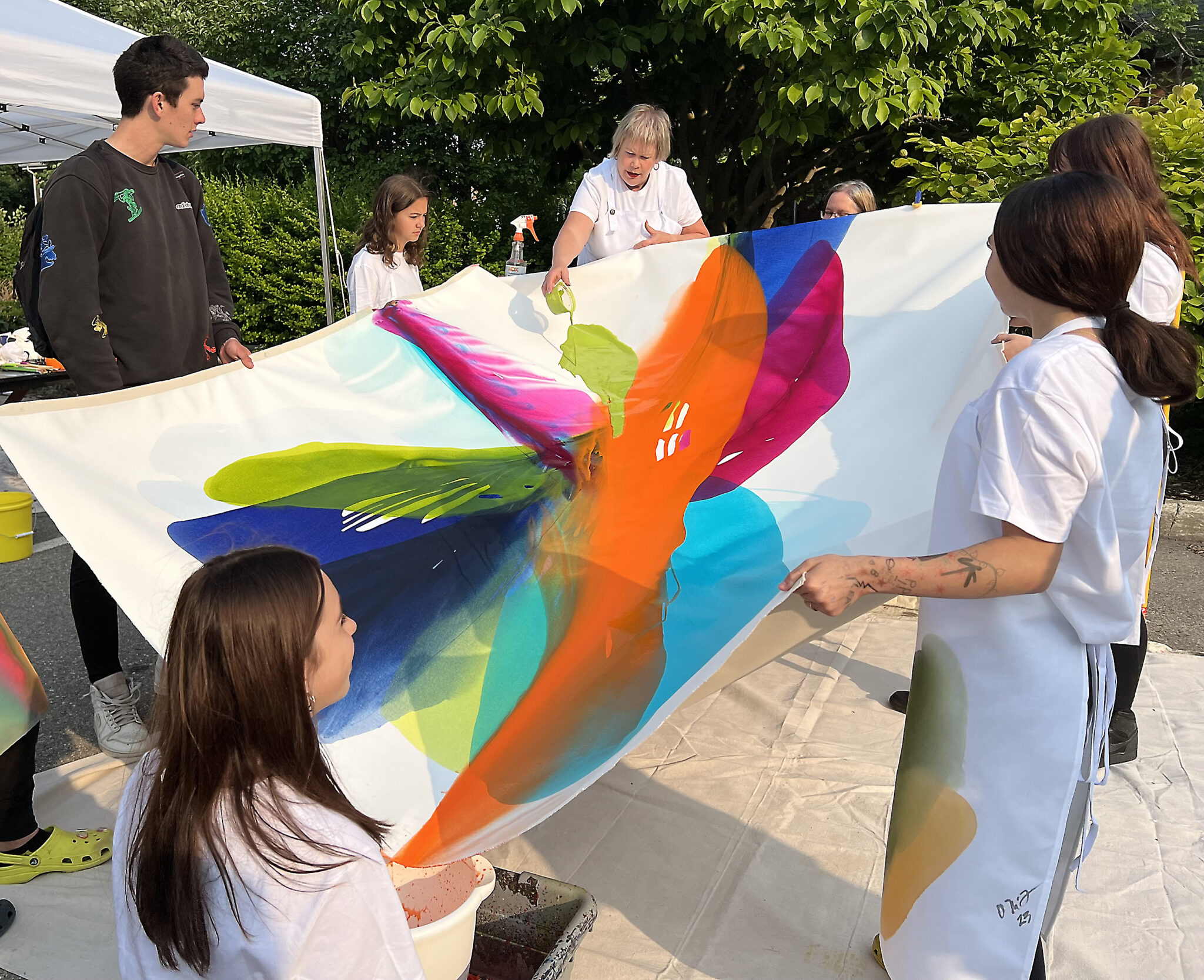 Intuitive abstract artist Vicki McFarland showcases her creative talents for a live audience at the Summer ARTcrawl in Chatham on June 16.
McFarland, who is also the municipality's feature artist of the month, had the music playing and some extra help holding the canvas from members of Chatham Phoenix Cheer.
McFarland's work, shown in galleries around the globe, uses colour, texture and form to evoke emotion in the viewer.