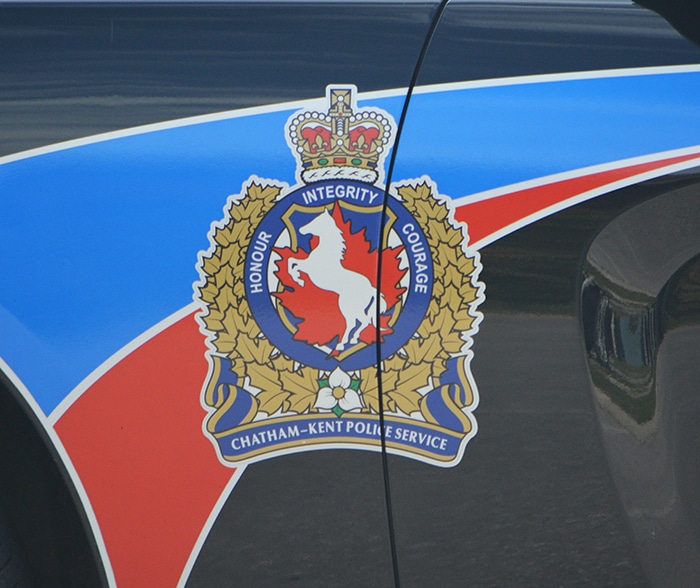 Assault charges
A Chatham man faces assault charges following an altercation on Wedgewood Avenue in Chatham Tuesday evening.
At 7:14 p.m., Chatham-Kent police responded to Wedgewood for a disturbance.
Police arrived on the scene and learned the man had left before the police's arrival.
Through investigation, officers learned an altercation had occurred. Police also confirmed their suspect was bound by conditions of a release order and probation order, including not being within 25 metres of the Wedgewood Avenue address and not communicating or being within 100 metres of the occupant of that address.
Police searched the area and located the man.
A 46-year-old Chatham man was arrested and charged with assault, uttering threats, two counts of failing to comply with a release order and two counts of failing to comply with a probation order. The man was transported to police headquarters and held pending a bail hearing.
Five counts of assault
A Tilbury East teen faces half a dozen charges following a disturbance call Tuesday night in Chatham.
Officers got the call shortly after 10 a.m. of a disturbance on Redwood Crescent in Chatham.
Through investigation, police learned a physical altercation occurred where the man assaulted the woman, causing bodily harm. Police say the officers also learned of other incidents between January and June 2023, which resulted in loss of consciousness in one incident.
An 18-year-old Tilbury East Township man was arrested and charged with assault and five counts of assault causing bodily harm.
B&E arrest
A Chatham man turned himself in Tuesday to Chatham-Kent police following a morning break in at St. Andrew's Church.
Officers responded to an alarm at the William Street church shortly after 7 a.m.
Upon arrival, they confirmed a break-and-enter had occurred, and K9 Helix was used to clear the building.
Through surveillance footage, police were able to identify the man.
Knowing he was likely identified, the man attended the police headquarters and turned himself in.
A 41-year-old Chatham man is charged with break and enter.