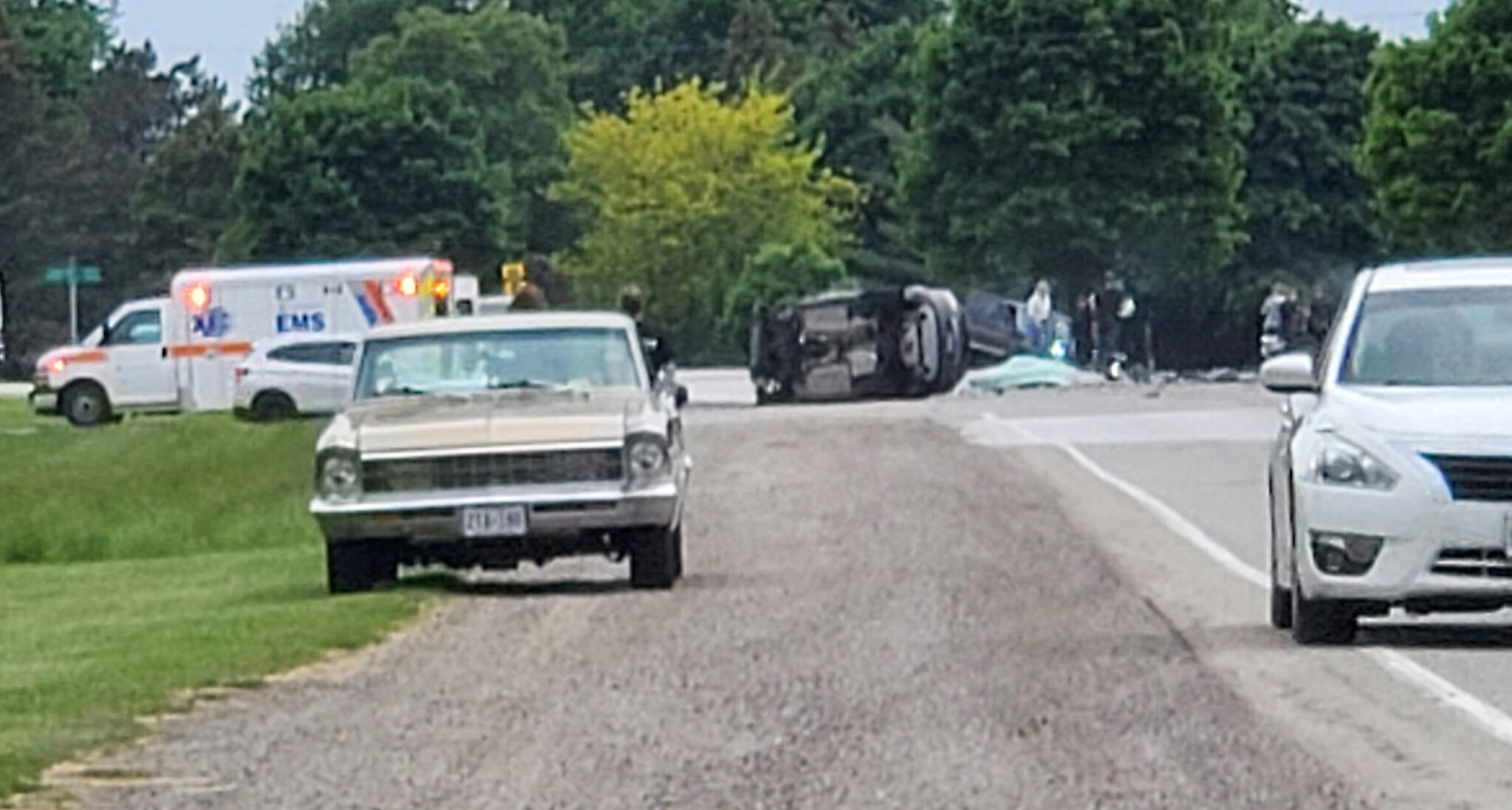 By Pam Wright
Local Journalism Initiative Reporter
Last year's ill-fated RetroFest Classic Car Cruise, in which two people were killed and three seriously injured, has led to a civil lawsuit against the accused driver and four others, including the Municipality of Chatham-Kent.
Filed in late May in Superior Court in Windsor, the document names accused driver Brett Iler and the organizers of RetroFest, including the municipality, Chatham-Kent police, the Downtown Chatham Historic BIA and the Kent Historic Auto Club.
Windsor lawyer Anthony Giannotti is representing the estates of Jaimee Doyle (Huckle), 28, and Nigel Sedge, 29, along with two of the passengers who were injured, as well as family members of the deceased. Lawyer Jennifer Bezaire is representing one of the injured parties.
In an interview with The Voice, Giannotti said the cruise "shouldn't have happened" on a busy stretch of road that has posted speed limits as high as 90-kilometres an hour.
"It was reckless putting them out there," Giannotti said in a telephone interview, pointing out that everyone going by is "gawking" at the slow-moving vehicles.
The lawyer said classic cars, which lack modern safety equipment such as seatbelts, shouldn't have been on a road with such high speeds.
Dave Taylor, director of legal services for Chatham-Kent, said the municipality will not be making any comments on the lawsuit as the matter is now before the courts.
According to the Chatham-Kent police, the 2022 crash took place on the first evening of RetroFest May 27. It occurred on Queen's Line at Dillon Road west of Chatham and involved four vehicles, including a 1950 classic Buick in which the victims were passengers.
According to the lawsuit, Iler's vehicle hit the Buick head-on in a violent crash. It had become airborne after striking another vehicle.
Iler, 27, was charged two months later with two counts of careless driving causing death and three counts of careless driving causing bodily harm. A charge of careless driving has since been added.
Police said Iler was heading east while the other three vehicles were travelling west.
The lawsuit claims the fatal collision happened because the defendants were negligent and didn't take precautions or warn participants about the dangers. The civil suit also makes 28 allegations against Iler including incompetence, speeding, reckless driving, being fatigued and driving an improperly maintained vehicle with defective brakes and tires.
The suit also claims police were understaffed and didn't monitor or supervise the route properly.
Giannotti said he hopes the lawsuit can be resolved out of court as civil cases in Windsor are automatically mandated to mediation to try to find a solution before going to trial.
"You don't want to put people through a trial and revictimize them if you don't have to," he added. "This isn't about money…this is the only way in Ontario, you can say you're sorry."
Giannotti said the survivors, including the families of those who died, will never be the same.
"There are three that are still in recovery," Giannotti said, however he said mental trauma is different.
"How do you heal the psychological trauma?" Giannotti asked. "Post-traumatic stress disorder lasts a lifetime."
The amount of damages, on behalf of multiple claimants, is in the millions of dollars.