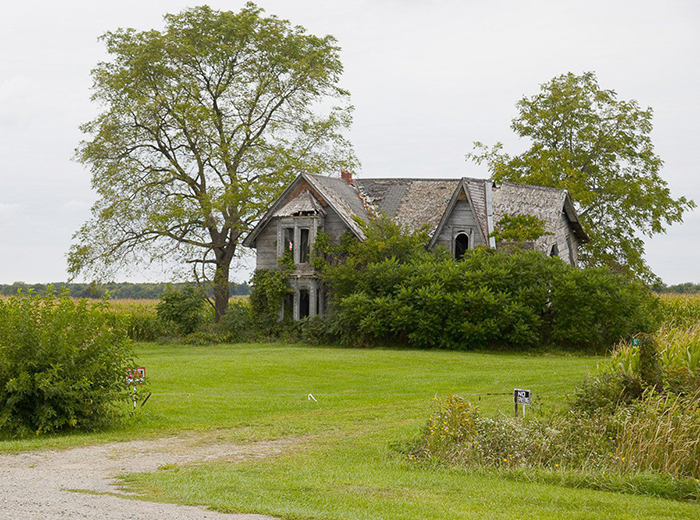 By Michael Bennett
Local Journalism Initiative Reporter
The Ridgetown Independent
Canada's most photographed house, barring a successful heritage designation, will be demolished later this year.
During a hearing last month, the Chatham-Kent Bylaw Appeal and Property Standards Committee denied an appeal by the property owner to prevent a demolition order of the Guyitt House.
Last fall, the municipality issued a demolition order for the house, built in 1845, on Talbot Trail, between Palmyra and Clearville.
The house, which has been vacant since 1985, has been in a dilapidated state for decades but has attracted the attention of photographers and painters for years, leading to the claim of being the most photographed home in Canada.
The by-law appeals committee conducted a public hearing recently at the Civic Centre regarding the appeal from property owner Peter Anderson, whose grandparents Roy and Ethel Guyitt bought the home in 1908.
The committee listened to Anderson's concerns but upheld the municipality's decision from last September when the homeowner was notified under the property standards bylaw that he had 14 days to either fix or tear it down due to public safety concerns surrounding the unstable structural condition of the building.
Anderson was issued a new compliance date of Oct. 20 to pursue options to preserve and protect the property or complete work from bringing the property into compliance with the bylaw.
The committee strongly recommended Anderson implement additional protections to keep people off the property and out of the house during the extension.
Applying for a heritage designation is an option Anderson could pursue.