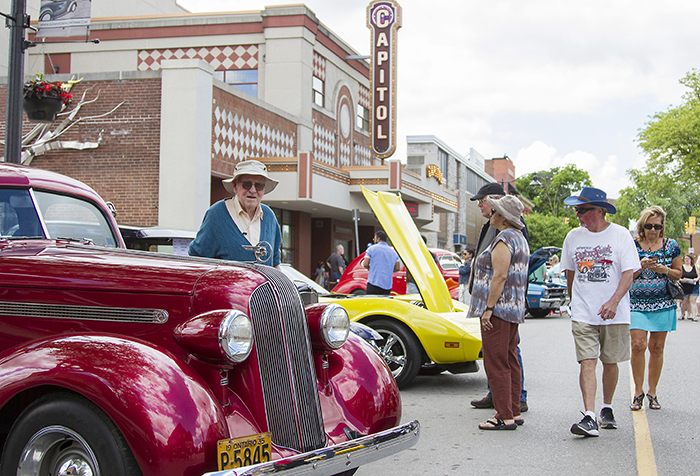 A weekend of classic cars and succulent ribs is rapidly approaching downtown Chatham, and organizers expect it to be a very busy weekend.
Rims and Ribs takes place May 26-28 in the heart of Chatham. It's a temporary merger of two very popular events, RetroFest and Ribfest. Due to the fact sewer work will close Tecumseh Park for most of the summer, Ribfest, traditionally held the first weekend following Canada Day, had to find a new date.
Organizer Chris Glassford approached Connie Beneteau and the Historic Downtown Chatham BIA with the proposal to share RetroFest weekend, and the two events birthed Rims and Ribs.
Beneteau expects huge numbers of people in downtown Chatham for the weekend.
"Chatham residents, especially since COVID, everybody loves getting out to events," she said. "Just by having it, I think this will bring tons of people out."
Then again, the merger of the two popular weekend events promises to magnify matters further.
"We've combined two of the biggest events in Chatham into one weekend," Beneteau said. "It's going to be huge."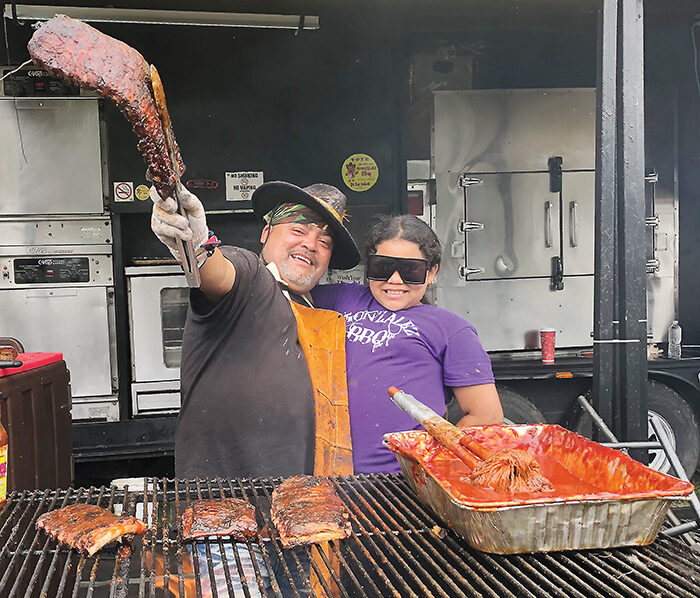 On the Rims side, classic cars will take over the downtown streets for Saturday, with a sneak peak Friday night in the parking lot behind the Downtown Chatham Centre. Beneteau said there is definitely an allure to classic vehicles.
"It's not just cars. It's classic cars. There's the beauty of the older cars and how they were built," she said, adding the owners are always proud to talk about their rides. "Everyone of those people showcasing a car will tell you the whole story. That's what draws people into RetroFest. It's the nostalgia."
Registration for Rims and Ribs is similar to past RetroFests, Beneteau said, as she had about 225 pre-registered as of late last week. She expects the usual 600 cars to be on display.
"Everyone typically waits until the last minute," she said, as some will wait on the weather forecast to determine whether they'll commit or not.
Beneteau said she's got people and car clubs coming from out of town and out of the country to attend. That includes a North Carolina resident who is bringing his hot rod to show it off in Chatham. It's his second trip to RetroFest.
Also on hand will be the Brantford Piston Pushers, a car club from Brantford, Ont.
The Kent Historic Auto Club will be involved in the weekend as usual. Members will be running the registration table on the Saturday morning and manning the barricades for the first half of the day.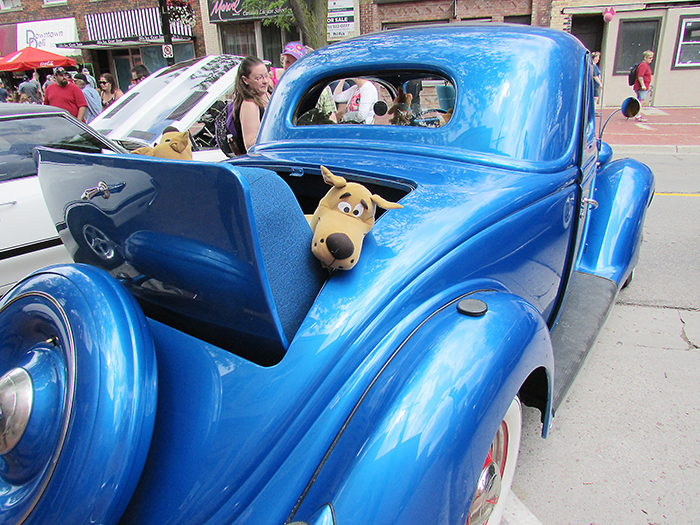 Beneteau asks everyone coming downtown to bring non-perishable food items and drop them off in Tecumseh Park.
"We're doing a fill-the-U-Haul event for all three days. We're encouraging people to bring non-perishables all three days to fill that up," she said.
Rims and Ribs also features a 50/50 draw, with proceeds going to support FreeHelpCK. Beneteau said if the tickets sell out, the winner will get a cool $25,000.
Friday will see an Old Gen-New Gen parking lot party behind the DCC where owners of newer vehicles can rub elbows with the classic car owners and showcase their rides. A DJ will be on hand, there will be games and other fun as well, Beneteau said.
"Park your car, pull out your lawn chair and take part," she said.
The event begins at 3 p.m.
The Saturday will see the streets get closed off at 5:30 a.m., as the classic cars roll into the downtown core. Registration begins at 7 a.m. at the corner of King and Fifth streets.
There will be a free children's play area in the King's Commons in front of the DCC.
Junior Judges – children aged six to 12 – will once again be voting on their favourite vehicles.
And the event awards take place at 3 p.m. Following that, Beneteau said the vehicles begin dispersing.
The Sunday will feature a soapbox derby at 9 a.m. on William Street beside Tecumseh Park.
As for the food side of the weekend, Tecumseh Park will play host to half a dozen ribbers, starting the Friday afternoon.
There will also be vendors in the park, as well as live music that evening, plus a beverage garden.
The park is back in action Saturday at 11 a.m., with the Miss RetroFest pageant taking place at 12:30 p.m.
Celebrity rib judging follows at 2:30 p.m., as does the Brio Sock Hop, where Beneteau said dozens of people in poodle skirts will entertain.
Live music continues later in the day as well. Ribs, vendors and the beverage tent are all in action as well.
That continues into Sunday, with more food and music, with the park closing at 6 p.m.
Following that, there will be a ticketed event at Sons of Kent, the Pit Party, at 6:30 p.m. The gathering will feature live music and a chance to meet and chat with Avery Shoaf and Cassidy Mceown of Rust Valley Restorers.
For tickets to the Pit Party and the 50/50 draw, visit the BIA office on King Street West.