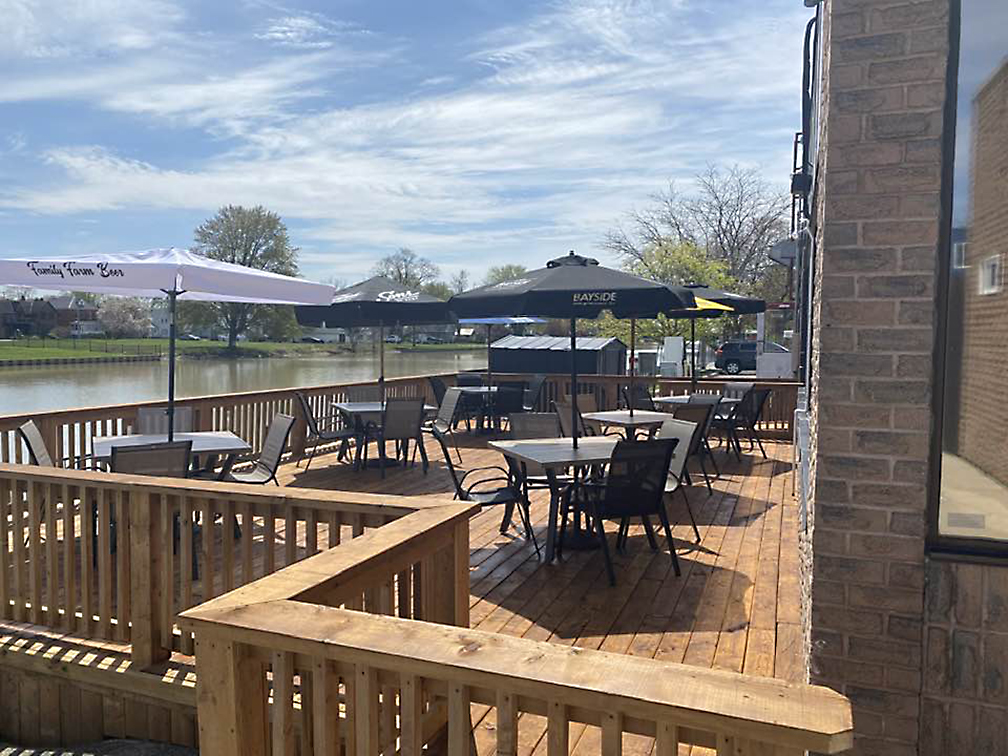 The Black Goose in Wallaceburg recently completed a new patio.
Located in downtown Wallaceburg, the patio has a wonderful view of the Sydenham River.
Voices in the Wind, voices in the machine…
David Farquhar, president of Design Sound Productions and Voices in the Wind Audio theatre, said the companies' work will be involved in the development of voice-recognition software.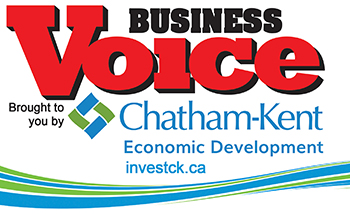 "I'm thrilled to announce that Silicon Valley tech giant Digital Theatre Systems (DTS) came knocking on our door again, requesting assistance on a project they are initiating. While I can't go into any specifics about the project, suffice it to say it concerns the next generation of TiVo," he said in a media release.
Movie director Steven Spielberg co-founded DTS in 1993 and acted as an initial investor, providing the company with significant momentum.
"So it's totally amazing to think that I will have a small part to play in the next generation of voice-recognition software," Farquar said.
DTS' Martin Walsh said it made sound sense to reach out to Voices in the Wind.
"The R&D team at DTS was looking for examples of professionally recorded dramatic speech for use with our new machine learning initiatives. We found that the quality of recording and performance of the voice actor stems used in the Voices in the Wind Audio Theatre productions more than suited our needs in this respect," Walsh said.
The collaboration with DTS is further evidence of the continued growth and success of Design Sound Productions, Farquar said. The audio dramas and spoken word content produced by Voices in the Wind Audio Theatre will now be crucial for the cutting-edge developments in AI that DTS currently has underway.
"The licensing agreement between our companies has also set a new precedent for AI development," he said.
Design Sound Productions is engaged in the business of producing, publishing, and selling audio dramas and audiobook recordings under its audio imprint Voices in the Wind Audio Theatre through its global distribution partner Blackstone Publishing of Ashland, Ore.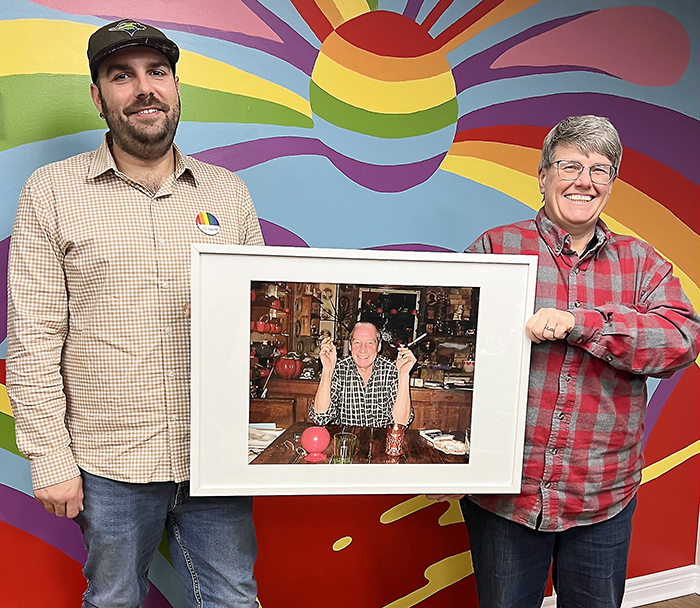 Bill's Place opens in Chatham
Years in the making, Bill's Place, a safe space for the 2SLGBTQIA+ community, opened recently on Centre Street in Chatham.
Named after the late Bill Brokenshire, a teacher who donated money to help create just such a space, Bill's Place is located at 48 Centre St.
Three years in the making, Brokenshire's vision has come to fruition. Chatham-Kent Gay Pride Association members held a grand opening recently to showcase the space.
Colourful and cozy, Bill's Place is accented with funky art, a couch and comfy chairs. There's a piano for future sing songs, a brilliant rainbow-hued mural, plenty of houseplants and an aura of "make yourself at home."
Previously used as former MP Dave Van Kesteren's constituency office, the building was purchased by the Chatham-Kent Gay Pride Association and extensively renovated in keeping with Brokenshire's dream.
In addition to the community space on the main floor, two new apartments have been added upstairs to help pay utilities and taxes. All the furnishings were either donated or purchased at low cost.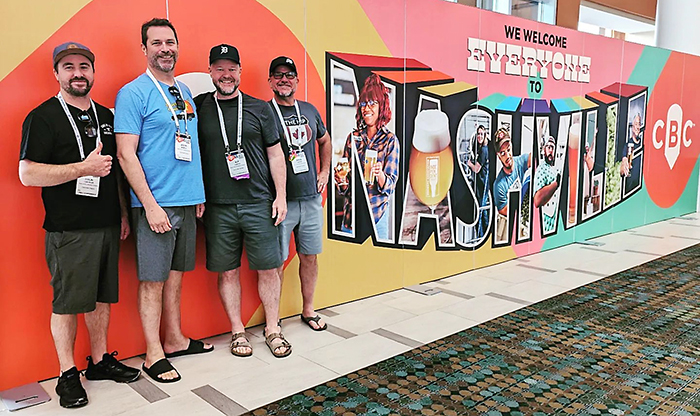 Sons of Nashville?
Sons of Kent Brewing Co. recently sent a crew to Nashville to attend the Craft Brewers' Conference.
According to a social media post, the team sees the event as a "great place to network and check out all the awesome things happening in the beer world."
Women's club at the Manor
Gentry Manor has started up a women's club.
It's a place for women to meet, mingle and enjoy a cocktail.
There are a limited number of memberships available at this point.
The club "convenes" on Friday evenings.
Gentry Manor is located at 9 Park St. in Chatham.
For more information, send a note to info@gentrymanor.com.
Business Voice is a bi-monthly column in The Chatham Voice that highlights some of the achievements made and efforts underway in Chatham-Kent's business community. Send your information to bruce@chathamvoice.com.