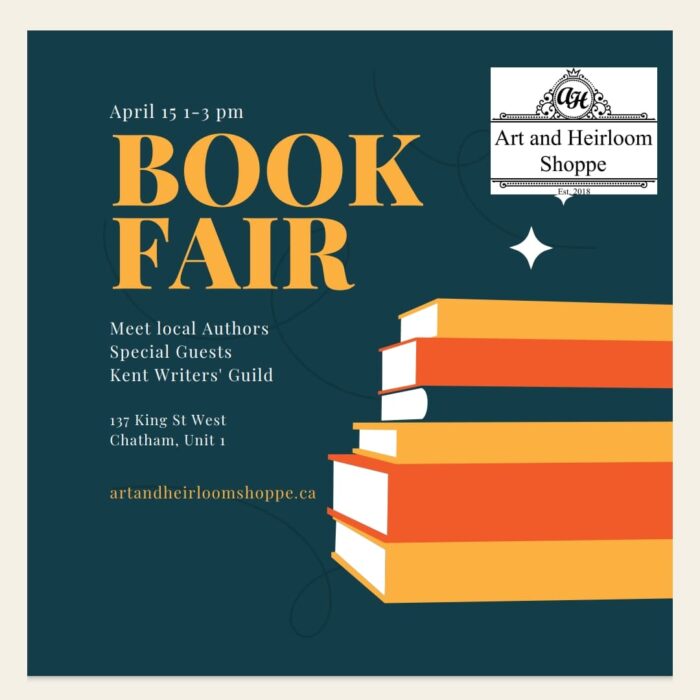 The Art & Heirloom Shoppe in downtown Chatham is holding a book fair April 15.
Taking place between 1 p.m. and 3 p.m., stop by and meet local authors, numerous special guests and members of the Kent Writers' Guild.
Art & Heirloom s located at 137 King St. W. in Chatham.