By Michael Bennett
Local Journalism Initiative Reporter
The Ridgetown Independent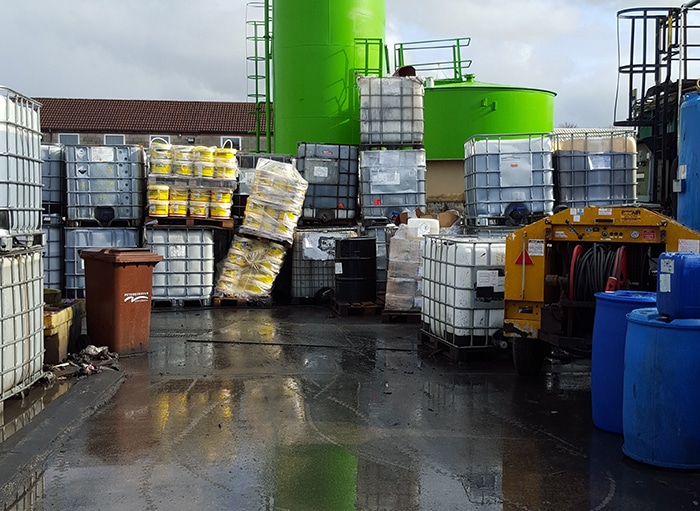 The Municipality of Chatham-Kent is returning its monthly household hazardous waste drop-off beginning next month.
The first of eight drop-off dates is April 11, from 8 a.m.-1 p.m.
Residents can drop off their household hazardous materials at Veolia Environmental, located at 141 Prosperity Way in the Bloomfield Industrial Park (turn onto the Seventh Line off Bloomfield Road and left onto Prosperity Way).
There is no charge for the service.
The municipality, in partnership with Waste Connections of Canada Ridge Landfill, established the program for the convenience of Chatham-Kent residents last year.
There will be one drop-off per month between April and November at Veolia Environmental to allow residents to safely dispose of household hazardous material at no charge and divert this material from the garbage stream.
Approved household hazardous waste drop-off materials include:
Reactive – pool chemicals, ammonia and bleach;
Toxic – pesticides, rat poison, pharmaceuticals, cleaning fluids;
Fluorescent – bulbs and tubes;
Flammable – gasoline, paint, BBQ starter, oils, solvents;
Corrosive – batteries, acids, drain cleaner, oven cleaner;
Biohazardous – needles (from Chatham-Kent residents only);
E-waste – computers, TVs, printers, cell phones;
BBQ propane tanks – up to 30 pounds only;
Batteries.
Unacceptable materials include:
Commercial, industrial, and agricultural waste, infectious or radioactive waste, PCBs, explosives (flares or ammunition), propane tanks (30 pounds) and empty containers will not be accepted.
Needles must be delivered in rigid puncture-proof containers.
All material must be in clearly labelled, sealed containers can be no larger than 20 litres.
Containers will not be returned.
The maximum quantity accepted is a total of 50 litres of waste material.
Residents are asked not to mix different types of materials.
This year's household hazardous waste day schedule is as follows:
Tuesday, April 11 – 8 a.m.-1 p.m.
Saturday, May 13 – 8 a.m.-1 p.m.
Tuesday, June 13 – 8 a.m.-1 p.m.
Tuesday, July 11 – 8 a.m.-1 p.m.
Tuesday, Aug. 8 – 8 a.m.-1 p.m.
Saturday, Sept. 9 – 8 a.m.-1 p.m.
Tuesday, Oct. 10 – 8 a.m.-1 p.m.
Tuesday, Nov. 14 – 8 a.m.-1 p.m.