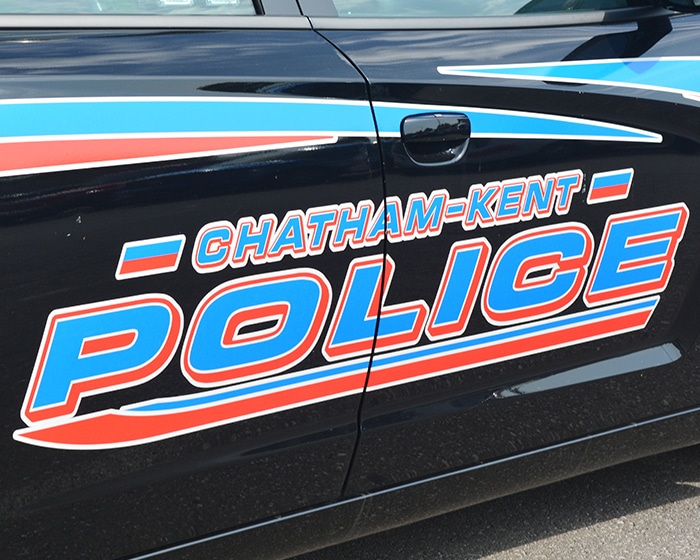 Man picked up on warrants
A 27-year-old man wanted on three warrants was arrested by police on general patrol March 27. Chatham-Kent police report the man was picked up on Grand Avenue West in Chatham. Officers were familiar with the suspect from previous incidents. The warrants relate to an assault investigation stemming from March 7, 2023 and two theft investigations on January 24 and 28, 2023.
The suspect was charged with failing to comply with an undertaking, uttering threats, assault with a weapon, two counts of assault causing bodily harm as well as two charges of theft and two counts of possession of stolen property. He was taken to headquarters and held pending a bail hearing.
Charged for not attending court
A 40-year-old Chatham woman who had been ordered to pay restitution to someone in relation to a peace bond – who failed to do so – has a new charge of failing to attend court.
The original investigation took place Oct. 5, 2022. The woman was given a court date but didn't show up, plus police report she did not comply with the restitution order. The suspect was located by officers on Wellington Street East in Chatham around 7:15 p.m. and arrested. She was taken to police headquarters and released with another date in court.
More breaches
A man placed on a conditional sentence that included a condition requiring him to present himself to officers upon request, has been arrested for breaching conditions.
The conditions were imposed by the courts in Dec. 2022, following an investigation at the man's home. The 28-year-old suspect turned himself in at police headquarters on March 27. He was arrested and held pending a bail hearing.
Chatham-Kent police responded to 175 calls in the last 24 hours.
Seven people were arrested on outstanding warrants.