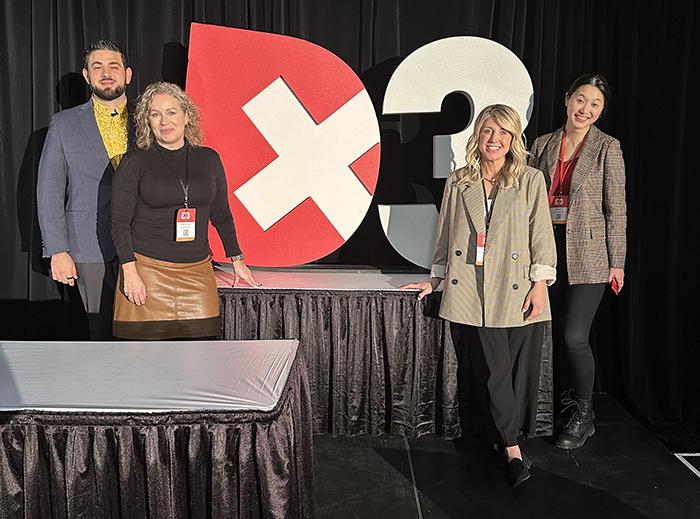 Chatham's own Elizabeth Suni recently took the stage as a key speaker at the DX3 conference in Toronto – Canada's biggest retail, marketing and technology event.
Suni, founder and president of national clothing brand Wooly Doodle, is also the force behind Suni Creative Co., a branding and digital marketing agency based out of Chatham.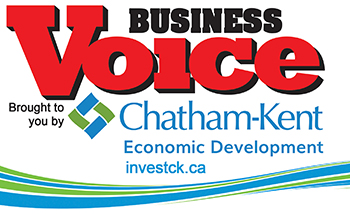 Being asked to speak at the conference was "humbling and exhilarating", Suni said.
"I'm passionate about social media marketing and work hard to position myself as an expert in this area, so to be invited to speak on a panel of other esteemed marketing professionals was an honour," Suni said.
"I hope to return again next year."
The DX3 event draws more than 2,000 attendees each year and has become a one-stop-shop for taking advantage of everything that retail, digital and tech has to offer.
With a background in corporate branding, marketing and communications, Suni built a successful national clothing brand after starting it on a whim while on maternity leave in 2017.
She realized her true passion is branding and marketing and subsequently opened Suni Creative Co. in September 2022, filling her client roster almost immediately.
For more information about Suni Creative Co., visit sunicreative.com or follow on Instagram @sunicreativeco. 
Heyink staff ratify contract
Employees at one of Chatham-Kent's major construction companies have ratified a three-year contract.
A total of 25 labourers and pipelayers at Henry Heyink Construction Ltd., represented by Construction Workers Union, CLAC Local 53, have inked a deal that sees a 10-per-cent wage increase.
Other aspects of the contract include an 11 per cent increase to retirement savings, as well as a $100 increase to the annual clothing and boot allowance. Pipelayers also got a $1-per-hour increase premium. Plus, there were significant benefit increases to life insurance and vision care.
CLAC representative Alex Kuiper said the contract is the result of a "solid round of bargaining that allowed us to get substantial increases.
"The contract helps ensure that our members at Heyink are some of the top-paid labourers in the Chatham region and actually beat the majority of other union and non-union workers in wages and benefits," Kuiper said in a media release. "We are pleased with the solid endorsement we received from the membership, with members voting unanimously in favour of ratifying the settlement."
Henry Heyink Construction carries out a broad range of general contracting and civil construction services throughout Chatham-Kent.
CLAC has represented the workers since 2011.
Business Voice is a bi-monthly column in The Chatham Voice that highlights some of the achievements made and efforts underway in Chatham-Kent's business community. Send your information to bruce@chathamvoice.com.