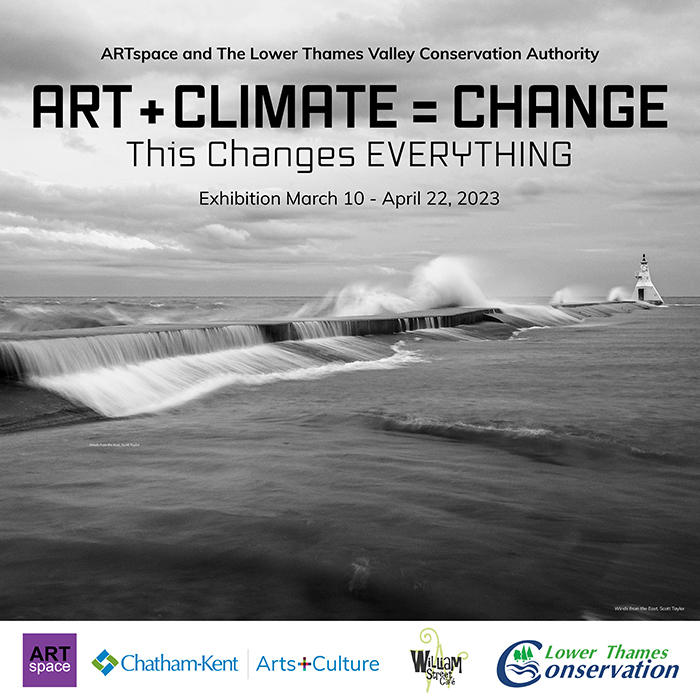 Artists from across Chatham-Kent will present their views on climate change as the focus of a six-week exhibition opening at the ARTspace Gallery opening March 10.
Art + Climate = Change is a community arts initiative open to all residents of Chatham-Kent. Submitted works will be on view at ARTspace located at 165 ½ King St. W.
According to Phil Vanderwall, curator of the Thames Art Gallery, the exhibition "offers a platform for artists of all skill levels in Chatham-Kent to creatively engage with this issue and visualize how we might arrive at a better understanding of our current situation and how it impacts life right here at home."
An opening reception will take place Friday at 7 p.m.
Three Awards of Merit will be presented at the opening, with winners receiving season passes to local conservation areas through a donation of the Lower Thames Valley Conservation Authority.
In addition, a People's Choice award of $200 will be presented as the exhibition ends on Earth Day, April 22, by William Street Café. Visitors are encouraged to cast their votes at the gallery over the course of the exhibition.
Admission to the exhibition is free. For more information, visit www.tagartspace.com.