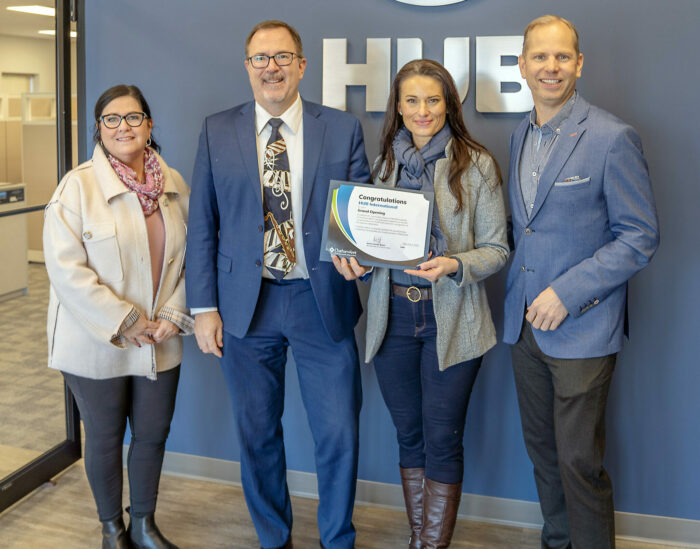 North Kent Coun. Rhonda Jubenville, left, and Mayor Darrin Canniff stopped by to celebrate HUB International's relocation to St. Clair Street at the corner of Pioneer Line. With them are HUB's Jennifer Pinelle-Fisher and Barry Hogan.
—
It's all in the name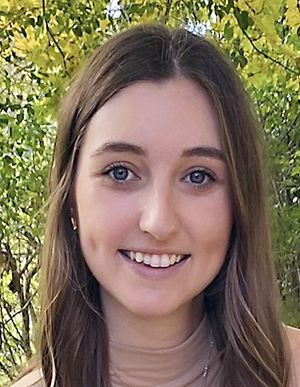 Small Town Sprouted Naturopathic Clinic has opened in Dresden.
Run by Dr. Alecia Chevalier, the clinic offers natural options for health care in rural communities.
Services include acupuncture, cupping, nutrition, botanicals and more.
The clinic is located  at 640 North St. in Dresden. Call 519-870-6926 or visit www.smalltownsprouted.com for details.
—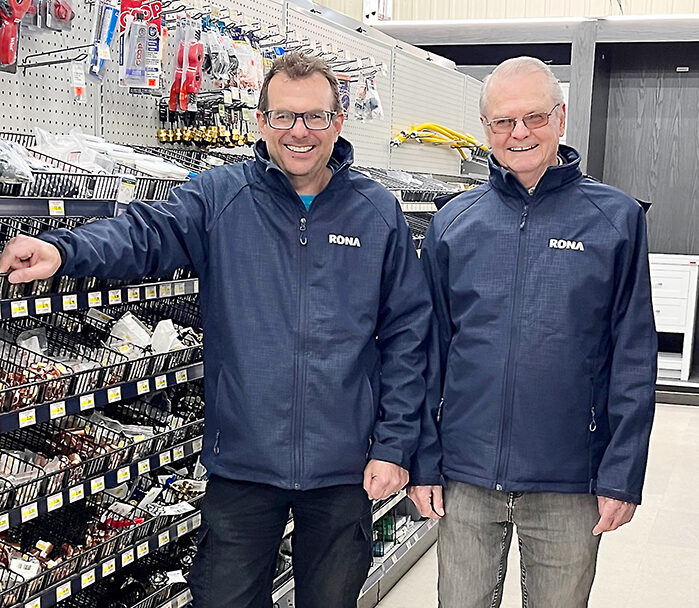 RONA opens Tilbury location
RONA has acquired a pair of new stores in Southwestern Ontario, including one in Tilbury.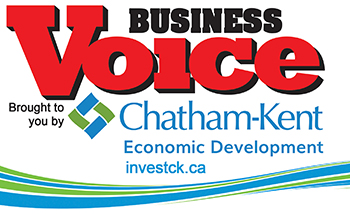 Blake and Bret Drew, father and son, own the two stores, with the second located in Comber.
The hardware stores will be renovated and will now offer lumber and building material products. To accomplish this, the RONA Tilbury store will put together a new outdoor lumberyard that will also serve the RONA Comber store.
''We are pleased to make this transition to a full-service home improvement centre with the RONA team. This enhancement to our offering is designed to meet the growing needs of construction, commercial, and home improvement professionals, as well as small-business owners in our communities,'' co-owner Bret Drew said in a media release.
Built in 1988, the Tilbury store will undergo major renovations to its 11,125-square-foot retail space and add a 45,000-square-foot lumberyard.
Stitch Happens
Where one store closes due to ownership retirement, another one opens.
There's a new fabric and sewing store, called Stitch Happens, that has taken over the former RB Fabrics location at 745 St Clair St.
New owner Caita Baioff has a generous selection of fashion, upholstery, home decor and quilting fabrics.
Stitch Happens offers a full range of sewing classes, from learn to sew to advanced pro-level sewists.
Stitch Happens can be contacted at
519-397-1660.
RONA gives to SFN
Thanks to Wallaceburg RONA's Green initiative in 2022, it was a triple win.
The store's dedication to reducing their footprint is a win for nature.
Their ingenuity and efforts did not go unnoticed as their corporate office rewarded the staff and a charity of their choice.
Sydenham Field Naturalists received a $1,000 donation to be used towards education and restoring native biodiversity.
Business Voice is a bi-monthly column in The Chatham Voice that highlights some of the achievements made and efforts underway in Chatham-Kent's business community. Send your information to bruce@chathamvoice.com.