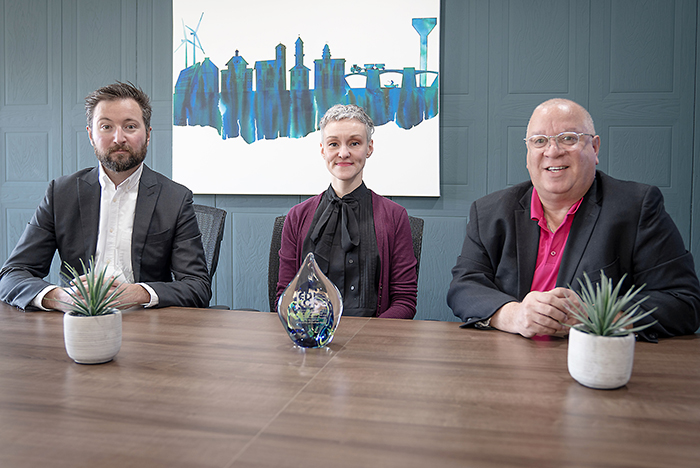 By Pam Wright
Local Journalism Initiative Reporter
A powerful video outlining five tips for inclusivity has earned top honours for Chatham-Kent.
C-K's Economic Development Services and the Diversity, Equity, Inclusion and Justice (DEIJ) team were recently recognized for their marketing campaign to help local business support members of the 2SLGBTQ+ community in the workplace.
Chatham-Kent placed first out of 444 Ontario municipalities in the Inclusive Community Based Initiatives and Programming category at the recent Economic Developers Council of Ontario Awards of Excellence conference in Toronto.
"The reception this campaign has received is yet another sign that Chatham-Kent is growing, not just in economy and infrastructure, but in the understanding and acceptance of our diverse population," said Eric Labadie, economic development's marketing and communications official. "It was a welcome surprise and a big win for us."
Labadie said the video can be especially helpful for smaller mom-and-pop shops that don't have access to the kind of resources that can be found in a large corporate human resources department.
"The topic may not be top of mind for smaller businesses and the video offers ways these smaller businesses can help," he explained.
Labadie said the video was filmed in just seven days in partnership with the Chatham-Kent Health Alliance and the Chatham-Kent Gay Pride Association.
The campaign was launched during Pride Week in August 2022 to raise awareness about supporting 2SLGTBQ+ employees in the workplace, as well as spreading awareness about local groups, allies, resources and advocates within C-K.
Rebecca Haskell-Thomas, the municipality's co-ordinator of DEIJ, congratulated the economic development team on the effort and all who supported it.
"Our efforts help make our whole community better, " Haskell-Thomas said. "When people feel safe and welcome, they are more likely to invest, live and work in Chatham-Kent."