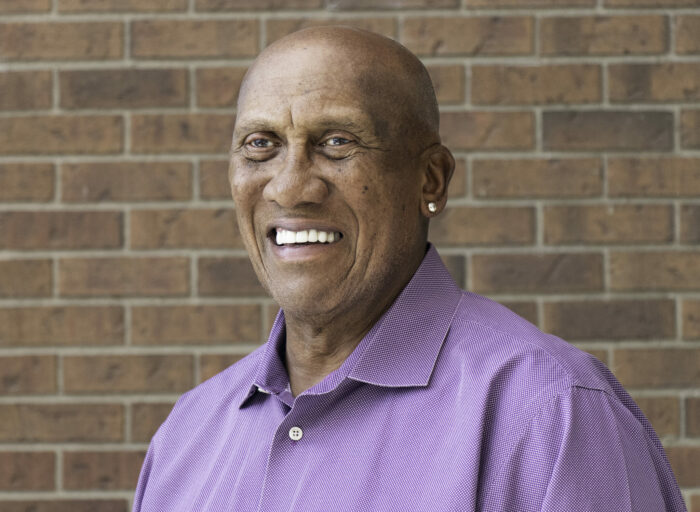 Many months in the works, a statue of Chatham's baseball legend Fergie Jenkins will be unveiled in a little over three months' time.
The full-size replica of the bronze statue that is on display just outside Wrigley Field in Chicago, where Jenkins dominated as a pitcher, will be revealed to the public outside the Civic Centre on June 10.
The statue is a gift of an anonymous donor. FirstOntario Credit Union is sponsoring the unveiling and associated ceremony.
Municipal staff expect members of the Cubs' organization, former Major League Baseball players and other celebrities to attend the event.
 "Having this statue unveiled in my hometown will be very special," said Jenkins in a media release. "I'm very proud  to be from Chatham, it is a great town and I'm excited for everyone to get a chance to see it.  Thank you to Cubs chairman Tom Ricketts for allowing us to cast the exact same statue that sits  outside of Wrigley Field." 
The statue dedication will take place at 3 p.m. in front of the Civic Centre and is open to the  public. 
Later the same day, FirstOntario will host the FirstOntario Family Fun Zone community  celebration.  
"FirstOntario is proud to join the community and play a part in providing this recognition for  baseball hero and legend Fergie Jenkins," said Lloyd Smith, CEO, FirstOntario. 
Jenkins had a legendary career with the Cubs, which includes winning a Cy Young Award and a record six straight 20-win seasons in Chicago. He is one of two Canadian-born Hall of Famers  and was Canada's first Major League Baseball player to be inducted into the Hall of Fame. He  pitched 18 seasons in the majors and tallied more than 3,000 strikeouts.
Mayor Darrin Canniff expressed thanks to the owners, players, and the Chicago Cubs organization for giving permission for the creation of a replica statue, as well as artist Lou Cella, who has agreed to make the duplicate of his original statue. 
"Fergie embodies a lot of the great qualities we see throughout Chatham-Kent: tenacity,  kindness, hard work, and a will to succeed," Canniff said. "We're thankful for the generosity of the anonymous donor and FirstOntario Credit Union, the Cubs Organization, and  of course, Fergie himself. For many years to come, this statue will serve as a great reminder of  what Jenkins has done both for the game of baseball and for the community of Chatham-Kent."