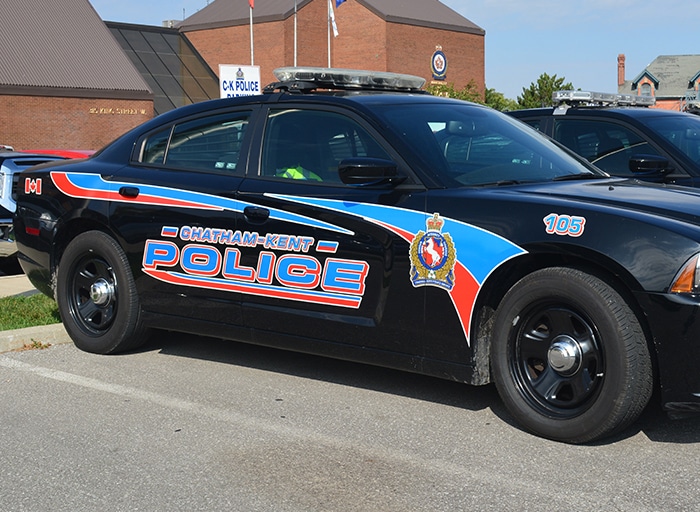 Breach of Probation
A Chatham man faces charges after someone caused a disturbance at the Chatham-Kent Health Alliance in Chatham Sunday afternoon.
Chatham-Kent police got the call about 4:45 p.m. Sunday over a report a man was causing a disruption. He left before police arrived.
Police located the man walking on Emma Street in Chatham and learned the man was bound by a probation order with a condition not to attend the hospital except for an appointment or in an emergency. The situation did not meet this condition.
A 31-year-old Chatham man was arrested and transported to police headquarters. He was charged with failing to comply with a probation order and released with conditions and a future court date.
Woman slugs ex
A Tilbury woman faces an assault charge after police say she popped her ex-husband during a dispute Sunday night.
The incident took place shortly after 7 p.m. Sunday on Lyon Avenue North in Tilbury.
Police learned a man and his ex-wife were in a verbal argument that escalated when the woman punched the man.
A 35-year-old Tilbury woman was arrested and charged with assault.
Threats, guns seized
A property dispute Sunday night ended when one person said they wanted to shoot the others, according to police
At 11:15 p.m., police responded to Harwich Street in Chatham when a man contacted the police regarding a dispute over personal property. During the call, the man advised he wanted to shoot the people he was disputing.
Police attended the address and arrested the man. Police also seized several firearms from the residence.
A 48-year-old Chatham man was charged with uttering threats.