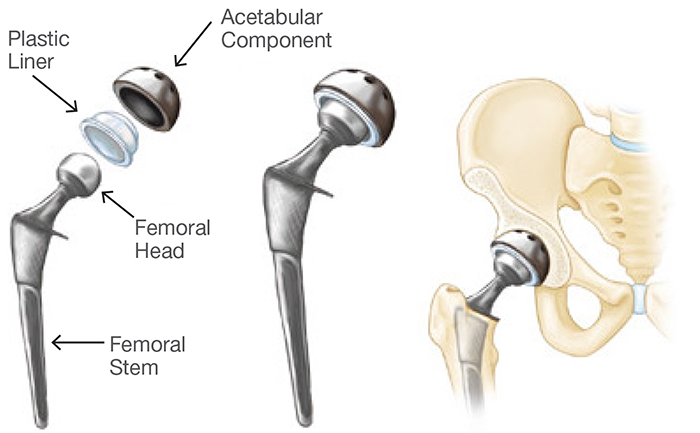 Well, folks, as my hip replacement date rapidly approached and we planned around it with some home renovations, I got a call recently from the office of my orthopedic surgeon, Doc Turnbull. They cancelled my surgery.
"Cancelled?" I replied into the phone. Surely they meant "delayed," or "postponed."
Not really. The staffer calling said because they did not yet have a new date for me, it was termed cancelled. Due to hospital bed shortages, backlogs of surgeries/procedures, it was cancelled.
"I hung up the phone and cursed. I contacted my wife, and she cursed.
Back in November, I met with Dr. Turnbull. At that time, his staff said there were openings in February, three months away, and we worked out an optimal date for my hip surgery. He and his team were great to deal with. So, off I went armed with the knowledge that my hip would be repaired in a little over three months' time.
I had pushed off addressing my hip through the pandemic, but by late summer, it could be ignored no longer.
And then it got worse.
I went from limping, to needing to use a cane this summer, initially on the advice of my family doctor, and by October, thanks to a back issue, I needed it to just get around the house.
My last public outing other than to go to work and back, get chiropractic treatment or see my doctor, was to see Leave Those Kids Alone perform at a fundraiser at Sons of Kent.
Since that time, it's been a case of hobbling to the truck, from the truck to the office, and then back again.
In less than two weeks, however, Turnbull's office was able to get me a new surgery date, for March 9, less than a month later than my initial appointment.
It could be worse. I accepted.
And so, the clock is ticking once again. But will it count down to zero, or will I receive another phone call, or, worse, show up the morning of to be told it won't take place?
My wife and daughter, and the staff at The Voice, have been amazing through all this.
I can't make dinner, can't do the dishes, can't really carry anything as I have to walk with a cane, can't do laundry, etc., etc.
At the office, everyone is picking up my slack, thankfully. Pam is taking photos and writing stories I should be doing, while Peter and Jeanine are dropping items off to clients as needed.
And Michelle, well, Michelle is being Michelle, a Jacqueline of All Trades. She faces every new challenge with a smile.