The voices in the wind that originate in Chatham aren't just getting heard around the continent; they are receiving accolades.
David Farquhar, the man behind Voices in the Wind Audio Theatre, said the organization's most recent audiobook, Winnie the Pooh, was selected by U.S.-based AudioFile Magazine as one of the Best Audiobooks of 2022 – Children and Family Listening. Plus, it received AudioFile's Earphones Award for exceptional presentation.
The audiobook was read by Golden Voice narrator Barbara Rosenblat of New York City and directed by award-winning director and writer George Zarr of Chicago.
Farquhar said he was surprised to learn of the recognition from AudioFile, as there are some major audio publishing firms out there.
"It's one of those things you hope for but never expect. When it does happen, it's pretty thrilling," he said of the selection. "There's a lot of competition. What makes all this very significant is we were up against the big publishers of New York and other narrators. We competed against some of the best. To be selected is quite an honour."
The audiobook market is growing rapidly in the United States and in the larger urban centres in Canada, Farquhar said. As the market grows, so do the names of people putting their voices to stories.
"When you think about it, Rachel McAdams, she's done audio books. Natalie Portman has too. Barack and Michelle Obama record their own audiobooks," he said. "Audiobooks in the United States are now a billion-dollar industry. You get top-name actors and actresses doing them."
Farquhar said it's a way for actors to supplement their incomes between films or between live performances on Broadway.
This is just Farquhar's second audiobook. In the past, Voices in the Wind has focused on full-cast dramatizations.
The first audiobook endeavour was Emily of New Moon, in which Farquhar managed to obtain the services of Megan Follows, who played Anne Shirley in the Anne of Green Gables television adaptations. Lucy Maud Montgomery wrote the books, and penned Emily of New Moon as well.
"The first really big one was Emily of New Moon, and this one is winning all these awards. I was really fortunate to work with Barbara and Megan," Farquhar said.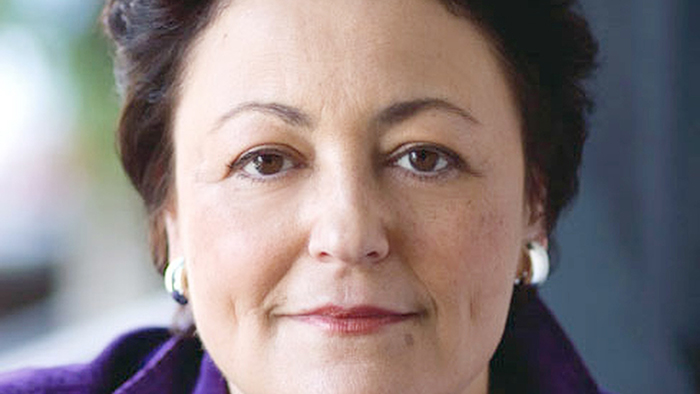 He found Rosenblat incredible to work with and amazing to listen to.
"Barbara is such a gifted narrator. It's amazing how she can put a voice to all these different characters. When I was listening to it (the audiobook), I swore there were other people in there, but that's just how good she is," he said. "She masterfully delights in and embodies wonder, innocence, and imagination."
Rosenblat did her work out of her in-home studio in New York, where friend Zarr would visit during trips to The Big Apple, his hometown, Farquhar said.
For Voices in the Wind, Farquhar has seen technology make advancements that have helped him, but he's also experienced a retro element to the business' success. Many of his dramatizations are akin to radio dramas that were popular more than 70 years ago.
He said it's largely younger folks who are taking an interest in the audio performances.
"When I speak to younger people – aged 18 to 21 – and I mention I do audiobooks, they mention they just listened to one last week," he said. "It's great that they like to supplement their reading with audiobooks."
The portability and ease of consumption are attractive for folks.
"That's what makes it so popular – you could be out for walks and listening. I'm really surprised how many people have their ear buds in," he said. "Also, in the car, parents love getting audiobooks for their kids for long trips."
Farquhar said a decade ago, he was worried audio dramas and such were closing in on their best-before date. Fortunes have changed.
"I was doing things 10 years ago and was worried it was all going to die out. But now, there's an explosion when it comes to podcasting. People are creating their own fiction and serializing it on their own platforms," he said. "Ten years ago, it was really big getting something on the radio. And audiobooks didn't have the stature they do now."
Technology has also allowed Farquhar to connect with talent around North America.
"It's amazing to be working with people in New York, Chicago, L.A. and Toronto," he said.
Plus, that's the marketplace for the audio performances. He said at least 85 per cent of Voices in the Wind's business is focused in the United States.
What the market will next get from Farquhar and company is a return to full-cast dramatization. He said Alice Through the Looking Glass – the follow up story to Alice in Wonderland (a performance he produced several years ago) – is in postproduction, with a scheduled release set for May.
In the meantime, Winnie the Pooh will be a part of a major marketing campaign launched by AudioFile Magazine to promote the audiobook across the United States.