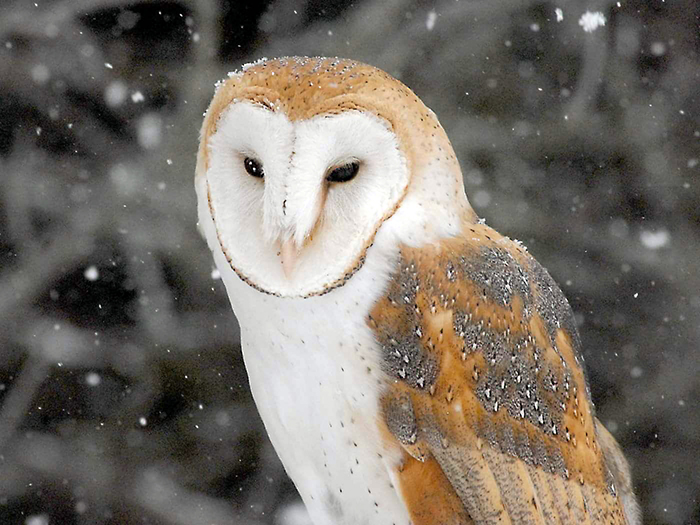 By Pam Wright
Local Journalism Initiative Reporter
Rare in Chatham-Kent, the mystical barn owl was among the feathered creatures spotted during the annual Christmas Bird Count held across Canada.
According to Keith Burk, who heads up the Rondeau Provincial Park/Blenheim count, it's only the second time the pale winged predator has been observed since the local count began.
Burk said the bird was sighted between Ridgetown and Rondeau.
"It's the first one recorded since 1973 and only the second time one has ever been recorded in the count's history," Burk said, noting the bird's numbers have decreased locally as barns and old buildings are becoming "few and far between."
They also like to nest in old hollow trees, Burk said, which is another aspect of the owl's habitat in decline.
"Plus, they usually like to go south," he added, noting local birders have been hearing about the owl for a while, but it's the first time they were able to catch up with it.
The barn owl is but one of 112 different species that were spotted during the count held Dec. 18, putting the Rondeau/Blenheim tally at the top of the charts in Ontario for having the highest number of bird species in the entire province for the second year running.
"It gives us bragging rights for another year," the avid birder joked.
The Rondeau/Blenheim count edged out other area Christmas Bird Counts. A total of 98 species were observed at Point Pelee; 76 were recorded in the St. Clair National Wildlife Area at the mouth of the Thames River, 81 species were recorded in the Wallaceburg count, and 53 were tallied at Skunk's Misery near Bothwell.
Burk said there were other rare birds sighted including the western sandpiper and the spotted sandpiper.
"For some reason they stuck around this year," he said.
Of the 112 species observed in South Kent, other new records were set. Birders sighted  171 mute swans, 3,606 ruddy ducks and 12,012 redhead ducks, 
Started in 1900, the Christmas Bird Count is North America's longest-running citizen science project as volunteers record bird sightings with more than 2,000 locations across the Western Hemisphere included each year. The information collected forms one of the world's largest sets of wildlife survey data, allowing the scientific community to assess population trends and the distributions of birds.
The circle counts take place on a date between Dec. 14 and Jan. 5, with sightings three days prior and three days after allowed in the record. Volunteers are divided into groups and watch for birds in a specific circular area over the course of a day.