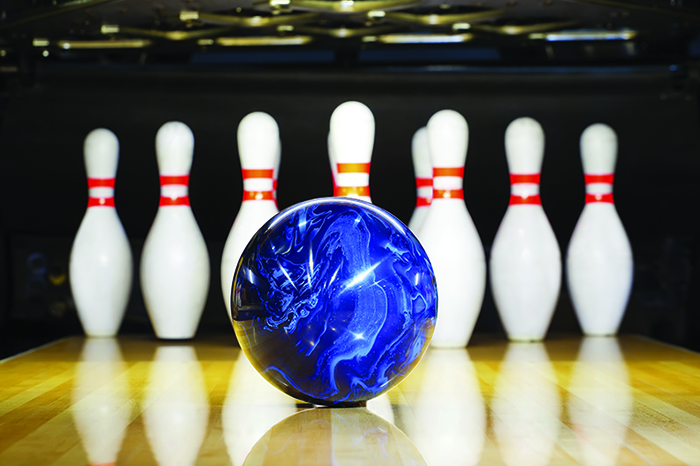 Bowling Thunder roars over Chatham on Feb. 5.
It's a bowling fundraiser for Chatham-Kent Victim Services, one the organizers hope to make an annual event.
Organizer Jason Brown said they have about half the teams and lane sponsorships filled at this point, but welcome additional support.
Businesses, organizations, and community members are encouraged to register a team to help raise funds to support those impacted by crime, tragedy, and traumatic situations across Chatham-Kent. 
Team registration is $500, and teams are comprised of five players. Pre-registration is required, but pledges are not due until the day of the event.
There will also be a silent auction running during Bowling Thunder, with donations from various local and regional partners and supporters.
Any organization interested in sponsoring a lane can do so for $250. 
Brown said the extended pandemic put a strain on Victim Services resources, and additional support is appreciated.
"We're just looking to raise some funds to continue to support the work we do," he said. "We thought this was a fun way to help with trauma support."
Chatham-Kent Victim Services provides short-term emotional support, crisis intervention, practical assistance, and community referrals to those impacted by crime, tragedy, and traumatic situations. They also provide trauma-informed community education on a variety of topics. 
Every year, Chatham-Kent Victim Services supports more than 1,400 people in the community with their healing and recovery.
"We've certainly seen an increase in partner violence and other violent crimes in our community. That increases our need in the community," he said.
Brown added timely support for victims is vital.
"A lot of research indicates quick intervention can really help get people on the road to recovery," he said.
The event will run from 2 p.m. to 4 p.m. at Chatham Bowlerama, with doors opening at 1:30 p.m. 
Those interested in signing up, sponsoring, or donating a silent auction item can contact Brown at jbrown@ckvictimservices.com.
"It will be an exciting and fun day. We encourage people to come out even if they aren't bowling to see what we are all about," he said.