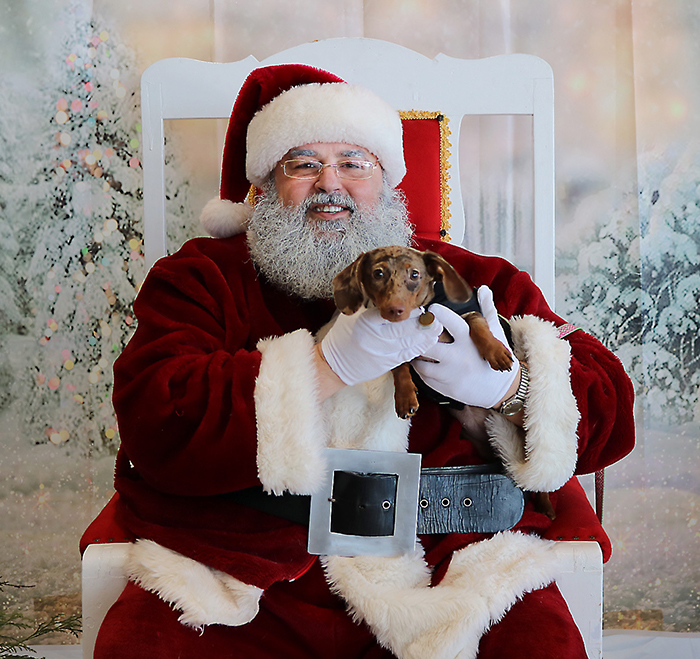 From hamsters to horses, and everything in between, pets showed up in droves to pose for Santa recently.
Hyundai of Chatham hosted the annual Big Fix Grassroots Cat Rescue Pet Photos with Santa event Nov. 26, and the furry visitors had the folks at Hyundai hopping.
Mike Cartier, general manager of Hyundai of Chatham, said it was a great day, as the event raised about $600 for the charity.
People brought in animals of all sizes, with dogs being the popular choice.
But then again, there weren't two dogs in the service bay. Cartier said two horses cantered through there.
"Those horses, we had them in the drive-thru of our service department," he said with a chuckle.
Cartier and staff enjoyed the event so much they want to host it again next year. In fact, they want to be the annual host for the fundraiser.
"We'll get some publicity out there on paper next time. I'd love to make it a bigger event," he said.
The funds raised this year are earmarked for animal care costs and vet fees.
Photographer Tyler Browning of Beyond Our Lenses Photography donated her time to capture Santa with all the pets.