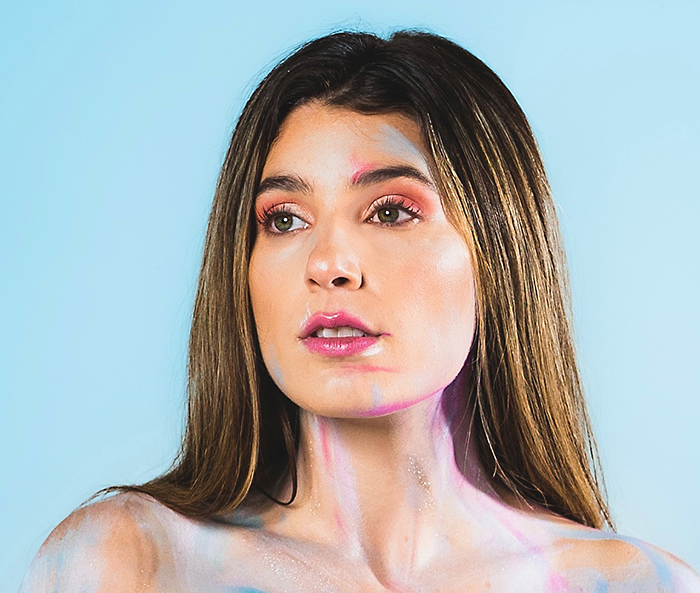 By Pam Wright
Local Journalism Initiative Reporter
The second Thursday in December is going to be a big day for Kaitlyn Frances.
Not only will the Chatham native mark her 25th birthday on Dec. 8, she's also releasing a new EP.
Entitled Love and Light, the mini album features four new R&B-infused songs providing a taste of what the artist has to offer.
Noting that her "champagne and cupcakes" birthday is a special day, Frances is looking forward to the release of the music that is "so important to her.
"This is a cohesive piece and when you listen to it, it's all the same vibe," the emerging songstress said in a telephone interview from Windsor. "I want people to be lifted up with positive vibes."
But there's some "sassy bad bitch" moments thrown in.
Frances made the news earlier this year when she was selected to compete in an online contest to perform at the Hollywood Bowl in Los Angeles. The contest winner claimed the honour of performing as the opening act for the likes of superstars Coldplay and Doja Cat.
She didn't win, but Frances did well and remained first in her category in several rounds of voting until close to the end.
"I really want people to know that I appreciated their votes," she said.
She was disappointed but it didn't slow her down. Since leaving university in October 2021 to work on her music career full time, Frances has been hard at it.
She's currently in the process of creating a new website and recently shot a music video in Detroit with Canadian videographer and director Nathaniel Pabalate.
It's onward and upward for Frances.
She's extremely busy with numerous projects, including the release of an album early in 2023. She has about 30 songs in the bank that she's working on with sound engineer Giuliano Giarraputo.
Her emphasis is full-on pop, and she's meticulous about laying down the tracks.
"I'm very picky," Frances said. "I do all my own vocals and it takes a lot of hours."
Frances hopes to emulate the music of her idols, that include mega-stars such as Beyonce and Ariana Grande.
"I feel really lucky to have grown up in a great era of pop music," she explained.
Frances's recordings can be found on all major streaming services as well as Instagram.