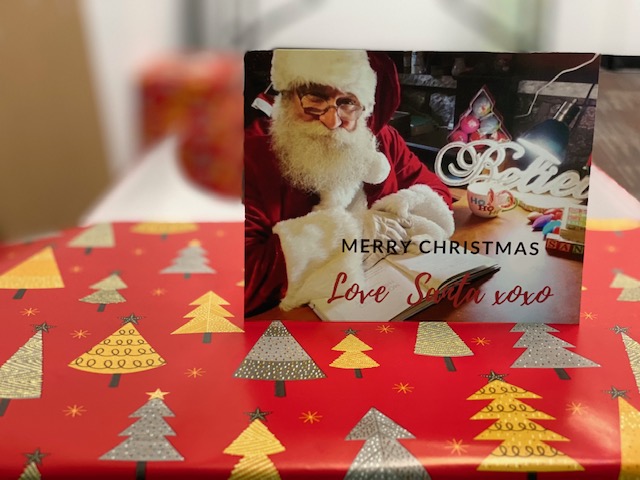 In Chatham-Kent, Santa doesn't forget our seniors.
For the third straight year, Santa for Seniors is off and running, with the goal of delivering a little something to all the good older girls and boys.
Co-organizer Dava Robichaud said the program started up due to COVID-19.
"When COVID hit, there were no programs for seniors to take care of them," she said. "There are lots of food drives and lots of Christmas toy programs for kids, but there was nothing to bring joy to the seniors who were isolated due to COVID."
Enter Santa for Seniors. The group of volunteers managed to gather donations and support to be able to deliver gifts to about 800 Chatham-Kent seniors, along with 5,800 Christmas cards. Last year, the gift total rose to 1,300, and the cards dipped to 3,500.
And this year, Robichaud and company hope to reach 2,000 gifts.
Even though we seem to be crawling out from under the pandemic, Robicaud said Santa for Seniors is not going away.
"The reactions that I received – I saw some videos of seniors reacting as they opened their gifts – made me vow that I would never not do it," she said. "Some have no family, and even if they do, what the heck is wrong with a little extra cheer?  It's a little gesture, but it means so much. It's a simple act of kindness."
So, Santa will be back in action, delivering to seniors this year. But he, well, they – as in Santa for Seniors – need your help.
If you can take part, grab a gift box and fill it for a senior. Robichaud said some items that can go in the boxes are: toiletries, cookies, tea, puzzles, hats, gloves, stationery, and other small gifts. If you don't have an empty box, you can pick one up at the TekSavvy Security Kiosk at 800 Richmond St., or at the Chatham-Kent Non-Profit Centre at 425 McNaughton Ave W. in Chatham. 
"Boxes can be returned unwrapped, to either location," co-organizer Emily Longbottom said.
Organizers and volunteers will be sanitizing all gifts before boxes are wrapped. 
Boxes and cards will be distributed to all retirement and nursing homes, and included in all Meals on Wheels deliveries in Chatham-Kent. 
Boxes and cards will be accepted until Dec. 16.
To learn more, visit santaforseniors.ca.