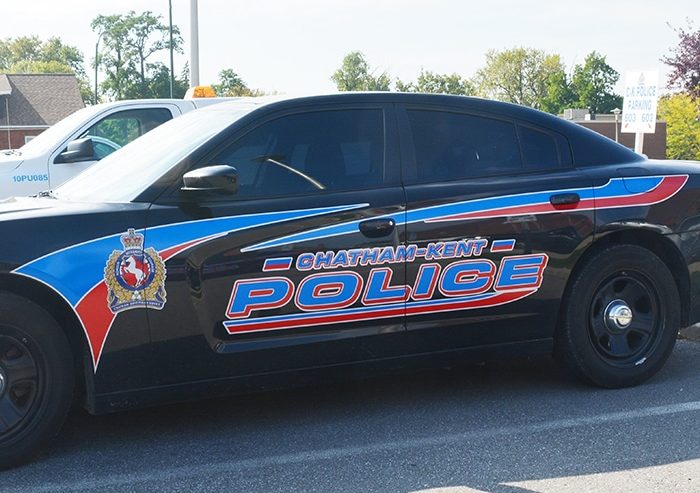 Impaired…and more
Two young adults were arrested Monday afternoon after a 22-year old man entered a Wallaceburg business on McNaughton Avenue. He was refused service due to the belief that he was intoxicated, police say.
After he was refused service, he left, driving a vehicle. That's when police were called.
It was not long after the call that the driver was located in his vehicle in the area of Baseline Road.
Once when the man stopped by police officers, they discovered the man was breaching several conditions of his release order. One of them being that there be no contact of the 18-year-old woman he was with.
Not only was the 22-year-old man charged with having a blood alcohol concentration that was above the legal limit, but he wat tagged with three counts of failing to comply with his release order.
The 18-year-old woman was also charged with party to the offense of failing to comply with a release order.
Scooped up
Police arrested yet another male on McNaughton Avenue in Wallaceburg who was known to be wanted on a warrant for uttering threats, possession of a weapon, and assault with a weapon.
After police saw the 33-year-old man walk into a business, he was followed by the officers and arrested.
Sitting in a stolen ride
On Monday night, another officer on general patrol caught a 32-year-old man occupying a known stolen vehicle on Delaware Avenue in Chatham.
He was, of course, arrested and charged with possession of property by crime over $5,000, possession of property under $5,000, and three counts of possession of ammunition contrary to order.
Double warrant arrests
On Monday afternoon, an officer on patrol made a traffic stop where he noticed two women who were found to be wanted on warrants.
One of them was a 45-year-old woman who was wanted for failing to attend court and two counts of possession for the purpose of trafficking.
The 45 year old was arrested.
The other woman, 29, was wanted on a warrant for failing to comply with probation, and theft and possession under $5,000. She too was arrested.
Domestic charges 
On Monday evening, police were called to a residence on Westcourt Boulevard in Wallaceburg about a man at the residence who was not welcome and had known conditions to not be there or be in contact with the homeowner.
Upon police arrival, the man, fled only to be found again shortly after.
The 38-year-old male was arrested for assault and two counts of failing to comply with his release order.
Warranted
An officer on general patrol in Wheatley found a woman Monday night in the area of Julian Street after he attended a residence.
He noticed the 38-year-old female who was wanted on a warrant for failing to attend court.