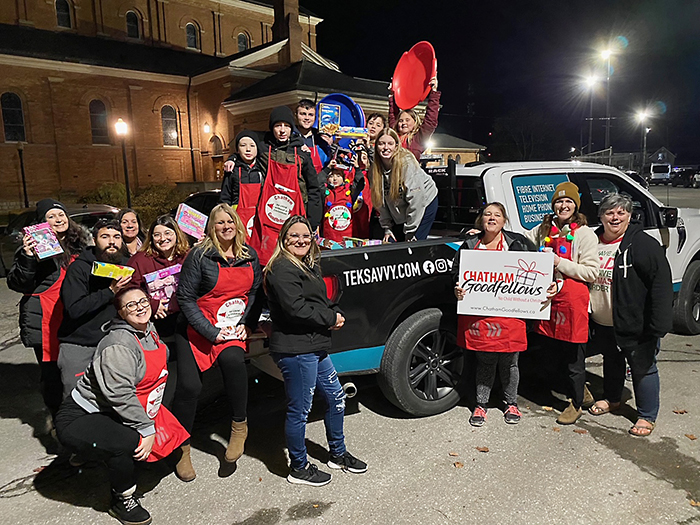 The Chatham Goodfellows are all smiles these days as their annual Porchlight campaign saw volunteers pick up nearly $60,000 in donations in just one evening.
That's an increase of about $10,000 from 2021.
Tim Haskell, past president of the Goodfellows, had recently stated Porchlight is an intrinsic part of the charity organization's annual efforts. It is usually a strong indicator on how their year will proceed.
He is now very optimistic.
"I think it (Porchlight's success) says we are well loved in the community, and I love them back!" he said. "They keep taking care of us every single year."
Raising $59,789 in one night set a new Goodfellows Porchlight record. Haskell said the timing is excellent, given the stresses inflation is putting on everything.
"Chatham continues to always have our backs," he said. "Thank you for your continued support. Our organization is truly blessed, and your generosity is truly incredible."
On top of the monetary support, volunteers brought back in excess of 1,500 toys and more than 40 banana boxes full of food, Haskell said.
Next up for the Goodfellows in terms of fundraising are Street Sales, set for Dec. 9 and 10.
Last year, the organization raised about $215,000, which allowed the team to purchase the many needed items for the hamper program.