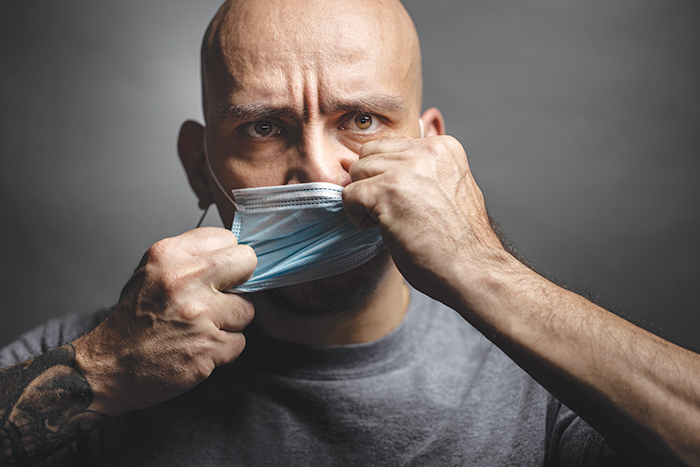 By Pam Wright
Local Journalism Initiative Reporter
Thanks to a motion brought forward by rookie politician Conor Allin, members of Chatham-Kent council and its committees are no longer bound by COVID-19 vaccination and testing policies.
After lengthy discussion that saw many councillors chime in, the motion to suspend the policy passed 9 to 7.
Allin didn't have much to say about the motion, stating the recommendation was "self-explanatory."
"I think it's time to move on from this," he told council, noting many larger municipalities with higher population densities have already dropped their mandates.
The policy put in place by council last year required all councillors and members of committees of council to be double vaccinated, or to show a negative COVID-19 test prior to carrying out official business on municipal property.
Several deputations – including former Chatham-Kent–Leamington MPP Rick Nicholls, a long-time pharmacist, and a medical researcher – were emphatic in their support of the Allin's motion.
Calling it a "good motion," Nicholls said he was not a vaccine denier, but is supportive of "the right to choose."
Originally, Allin put the motion forward Nov. 21 and he tried to push the matter through by attempting to waive the waiting period. However, that action requires a two-thirds vote and it was defeated.
However, some councillors were less enthusiastic about suspending the policy. Wallaceburg Coun. Carmen McGregor put forward an amendment to postpone taking action on the COVID-19 policy until January when administration is expected to review it.
But that amendment drew an 8-8 tie. A tie always falls to a no vote.
Those who supported suspending COVID-19 safety protocols for council and committee members were vocal.
Fully vaccinated East Kent Coun. Steve Pinsonneault, said he believes "the vulnerable have to be protected," but people should have the right to choose the vaccine.
"I do believe this is our job, we can make this decision," Pinsonneault said. "At some point, I think it should filter to the employees as well."
South Kent Coun. Ryan Doyle, another new councillor, said he was "pro-choice" on masking and vaccines.
He encouraged everyone to look around the council chambers where only a few councillors were wearing masks as is recommended by Ontario's top doctor.
"You can see people's views," Doyle said.
North Kent Coun. Rhonda Jubenville, another first-time councillor, didn't mince words when speaking to the motion.
"This policy is flawed and outdated and, in my opinion, needs to be terminated," Jubenville said, adding the policy is discriminatory against at least two councillors required to submit a COVID-19 test to enter council chambers. She did not identify the councillors.
"They are the only two people in council chambers in council today who definitely don't have COVID-19," she added, adding guests and media are not required to adhere to protocols.
Those voting in favour of suspending COVID-19 mandates for council included Allin, Doyle, Pinsonneault, Lauren Anderson, Michael Bondy, Amy Finn, Jubenville, Jamie McGrail, and Mayor Darrin Canniff.
Those voting against were Carmen McGregor, Brock McGregor, Anthony Ceccacci, Aaron Hall, Alysson Storey, Trevor Thompson and John Wright. Marjorie Crew and Melissa Harrigan were both absent from the Dec. 5 meeting.
Following the vote, Jubenville entered a notice of motion to end vaccine verification and testing for all new Chatham-Kent hires. The issue will come back before council Dec. 12.