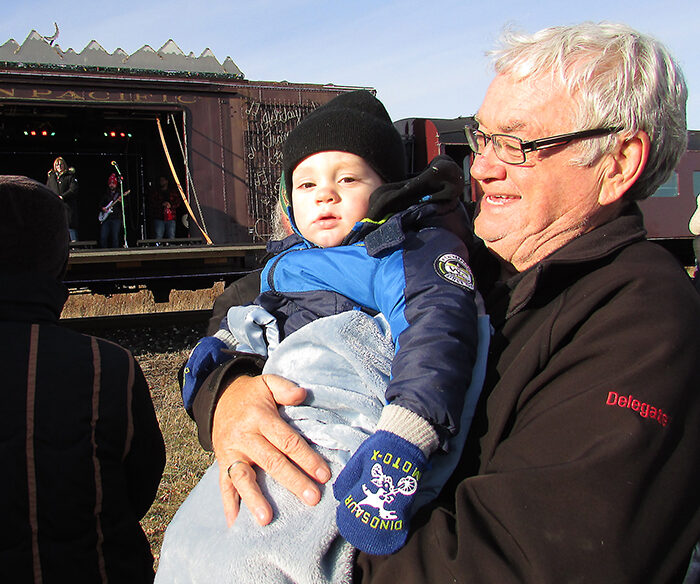 Thirteen-month-old Beau Bushey of Blenheim wasn't sure what to make of the Canadian Pacific Holiday train that pulled into Chatham last Thursday. But with the help of his grandpa Gary Bowden, Beau took in the sights.
It's the first time the Christmas train has hit the rails since the start of the pandemic.
The popular tradition, which raises money for food banks across North America, gifted Chatham's Outreach for Hunger a cheque for $4,500.
The large crowd that turned out to see the train at the Bradley Centre was also treated to some top-notch entertainment with Canadian country music stars Lindsay Ell and Jo Jo Mason performing from a special rail car.