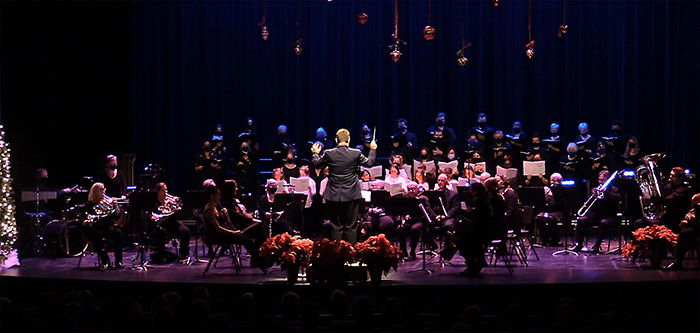 The Capitol Theatre and St. Andrew's United Church will present the annual Saturdays at 7 at St. Andrew's Christmas concert on Dec. 10.
It is becoming tradition for the Capitol Theatre to make its facility available for Saturdays at 7 Christmas concerts.
The concert with the theme FA LA LA LA LA celebrates the spirit of Christmas in Chatham-Kent. The highlight of the program will be a dramatic reading of The Polar Express, with orchestra, choir and narration.
St. Andrew's Concert Choir, a 50-voice choir, and the Chatham-Kent Chamber Orchestra will be conducted by Devon Hansen, director of music at St. Andrew's. Christine Baribeau will direct the Bel Canto Choir Sshool's presentations.
These choirs will form a mass choir, who, along with the Chamber Orchestra and other local musicians performing solos, duets and trios, will present cherished carols from the past and new renditions from today.
The program will include familiar Christmas music such as 'Twas the Night Before Christmas, Let It Snow, Jingle Bells and more.
Saturdays at 7 will also welcome Chatham's 3 Tenors (Xander Bechard, Colin Bell and Andrew Dernyck) as part of the program.
Tickets ($25) are available from the Cultural Centre Box office on William Street or from www.cktickets.com. Children 12 and under are free.