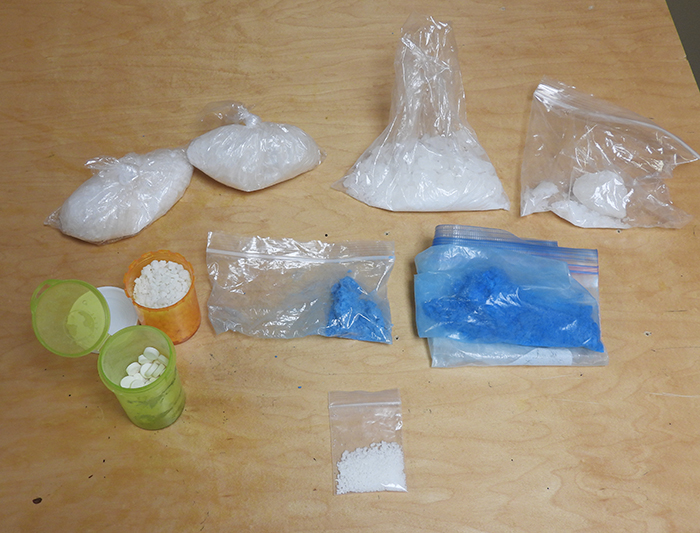 Drug bust in Chatham
A 44-year-old Chatham man was arrested Thursday after a police investigation where they uncovered $73,000 worth of fentanyl, methamphetamine, and oxycodone.
On scene there was a large amount of Canadian currency, an airsoft pistol, and drug paraphernalia.
As a result of these findings the Chatham man was arrested and charged with theft of a motor vehicle, possession of stolen property, two counts of a restricted weapon, two counts of failing to comply with a release order, and three counts of possessing a controlled substance for the purpose of trafficking.
Impaired driving
Thursday at 9:57 p.m., police and emergency crews were on scene on Wheatley Road in Tilbury due to a vehicle collision.
Police say a 28-year-old Leamington man, who was driving, was under the influence of alcohol. The vehicle left the roadway and crashed into a hydro pole.
Nobody was hurt, and the Leamington man was arrested and charged with blood alcohol concentration that exceeded the legal limit.
Outstanding warrant
Thursday at 11:13 p.m., Sarnia Police contacted Chatham-Kent police about a 31-year-old Sarnia woman who they were holding.
The woman has an outstanding warrant for failing to attend court.
She was transported to CKPS and was held pending a bail hearing.