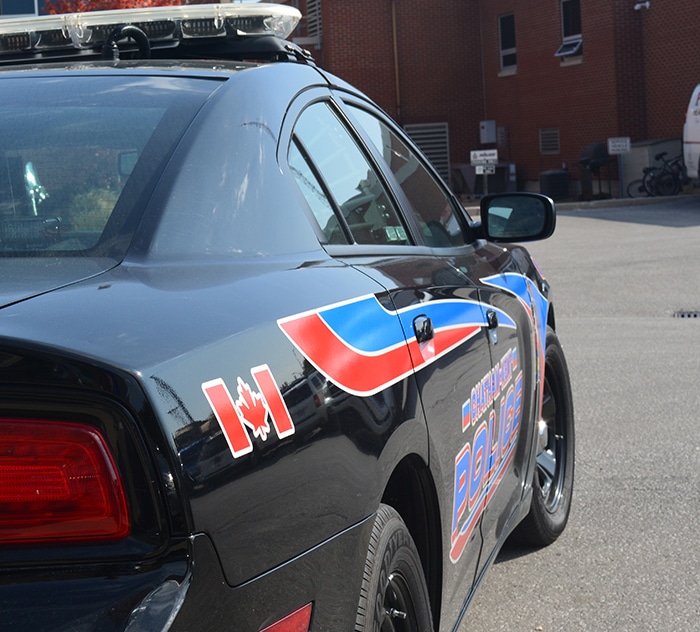 Man smacked with baseball bat
A Chatham man faces multiple charges after another man was whacked with a baseball bat Monday afternoon.
Chatham-Kent police say the incident took place shortly before 3 p.m. on Randolf Crescent in Chatham.
Through investigation, police learned two men were in a physical altercation, where one struck the other with a baseball bat.
A 30-year-old Chatham man was arrested and charged with assault with a weapon and possession of a weapon for a dangerous purpose.
Conditions breached
It lasted for about two-and-a-half months.
A local man faces charges after police say he breached his release conditions by going where he wasn't wanted and threatening a woman.
On Sept. 13, a man was released from police custody with conditions not to communicate with a woman and not to go to the residence, place of work or any place the woman is known to be.
On Monday morning at about 5 a.m., police say the man attended the woman's home and threatened to harm her. He entered her home without permission, but fled when he realized she had called the police.
Police arrived, located the man a short distance away and arrested him.
A 27-year-old Chatham-Kent man was charged with failing to comply with an undertaking, uttering threats and being unlawful in a dwelling. He was transported to police headquarters and held pending a bail hearing.
Warrant arrest
Chatham-Kent police scooped up a Sarnia man Monday morning who had warrants for failing to attend court.
Officers located the man about 8:40 a.m. on King Street East in Chatham.
A 44-year-old Sarnia man was arrested and transported to police headquarters. He was held pending a bail hearing.