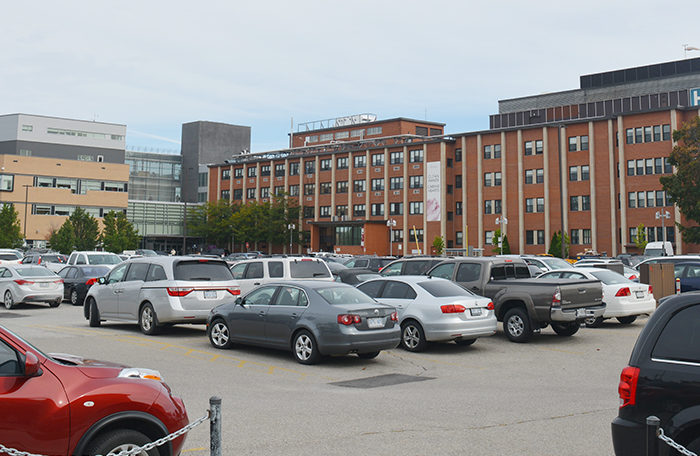 Chatham-Kent Health Alliance (CKHA) officials are closely monitoring the rising traffic levels at the Chatham and Wallaceburg hospitals.
Perhaps more important is the fact that many people are showing up quite ill.
Caen Suni, vice-president of clinical programs and operations at CKHA, said the number of visits to the emergency departments is slowly on the rise. What is different is the types of patients coming in.
"Since August, there has been a slow uptick in the patients coming through the door and the number of people coming through the admission process," he said. "But people are sicker and they require a higher level of care.
"What we are seeing now across the province is significant pressure of access to care for pediatric patients, as well as access to care for adults and children who require respiratory treatment," he added.
It's a concern heading into flu season.
The number of patients showing signs of the flu, COVID-19 and RSV (respiratory syncytial virus) is up about 20 per cent in October in Chatham and 40 per cent in Wallaceburg, Suni said. He expects the November figures to be much higher.
"We believe those numbers will double for the month of November," he said.
The number of children impacted by these respiratory illnesses is worrisome, and they are mainly young kids.
"Eighty-five per cent of those pediatric visits coming through the emergency department are for children aged eight and under," Suni said. "We are working very hard. The pediatric system is under a significant strain."
More seriously ill patients translates to longer hospital stays, meaning beds are occupied longer. That can leave a shortage at times.
Suni said 12 procedures in a recent two-week stretch had to be postponed due to a lack of hospital beds.
Health-care workers aren't superheroes. They are human, and as such are vulnerable to illness as well. CKHA staff are combating these illnesses as well. Combined with a staff vacancy rate of more than eight per cent, and the alliance is shifting personnel to fill areas of greatest need.
"It's safe to say our overtime has increased. Health-care team workers aren't exempt from getting sick, as well, there are the (staff) vacancies," Suni said. "Shifts are staffed as best we can. We have a large organization with a lot of interdisciplinary training. We moved people around to cover any needs."