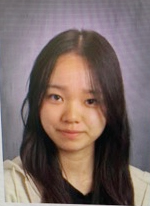 The Chatham-Kent Police Service is seeking the public's assistance in locating a missing 18-year-old woman.
Shizuki Kiyosawa was last seen on Tuesday at approximately 12:11 p.m. near the Chatham Christian School.
Shizuki is a 5-foot-5 woman with a thin build and long black hair.
She was wearing a grey uniform hoodie, black slim-fit pants, black shoes with white soles and carrying a black winter coat.
Police are asking anyone with information on her whereabouts to call the police at 519-436-6600 immediately.