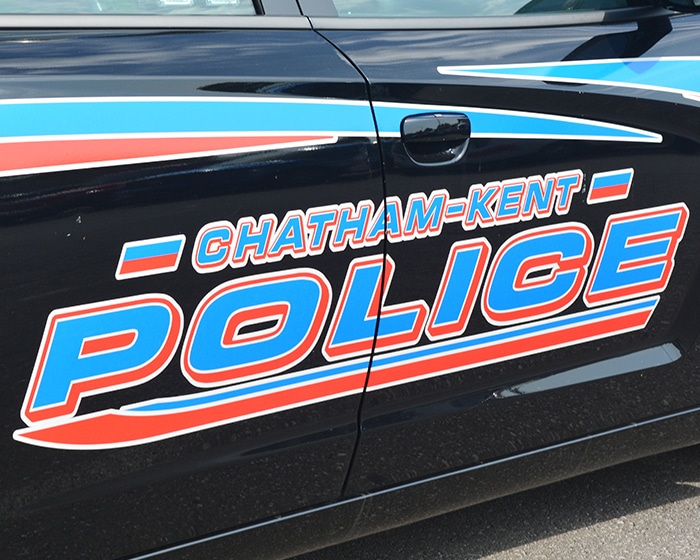 When push comes to shove
A domestic disturbance call shortly before noon on Wednesday led to assault charges against a Chatham man.
Chatham-Kent police say they got the call to head to Discovery Court in Chatham.
Through investigation, police learned a man and a woman engaged in a verbal argument. The argument escalated when the man pushed the woman.  
A 40-year-old Chatham man was arrested and charged with assault. 
Fraud, theft charges
It took a week, but Chatham-Kent police got their woman. 
On Nov. 16, a woman was identified in a theft and fraud investigation at a business on St. Clair Street in Chatham. Police could not locate the woman then, and a warrant was issued for her arrest. 
On Nov. 23, Wednesday, at 1:41 p.m., the woman was located and arrested.
A 32-year-old Bothwell woman was charged with theft and fraud. 
Warrant arrest
Walking away from an accident earned the attention of Chatham-Kent police Wednesday, and ultimately led to a man being arrested.
At 2:39 p.m., emergency crews responded to a motor vehicle collision on Arnold Road in Chatham Township. It was reported the vehicle left the roadway and went into a water-filled creek. The two male occupants were seen walking away. 
Police arrived on the scene and located the occupants. One of the men was wanted on outstanding warrants for failing to attend court. 
A 24-year-old Chatham-Kent man was arrested and transported to police headquarters. He was held pending a bail hearing. 
Bail violations
A report of an unwanted person last night on Richmond Street in Chatham led to an arrest.
Police arrived and located the woman. Police learned the court had released the woman with a condition to reside at a specific address and remain in that residence except for particular reasons. The address on Richmond Street was not the address listed in her condition. 
A 21-year-old Chatham woman was charged with failing to comply with a release order. She was transported to police headquarters and held pending a bail hearing.