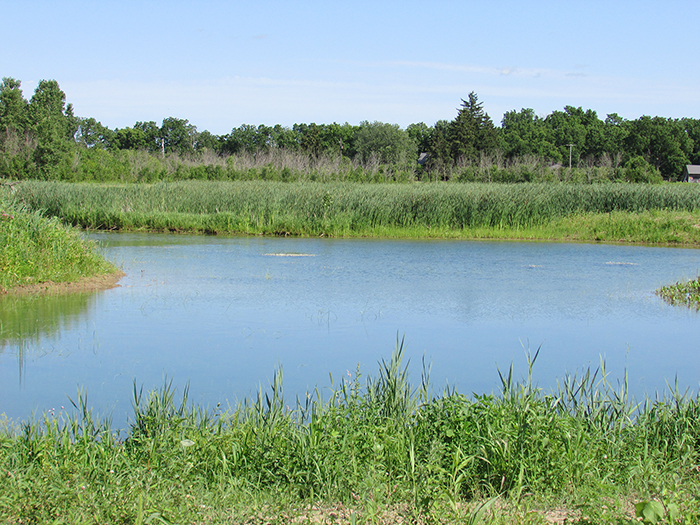 By Pam Wright
Local Journalism Initiative Reporter
The municipality of Chatham-Kent has added its voice to the chorus concerned about sweeping governance changes to Ontario's 36 conservation authorities as proposed in a new piece of legislation called Bill 23.
At its Nov. 21 meeting, council endorsed a recommendation from South Kent Coun. Trevor Thompson to send a formal letter supporting the Lower Thames Valley Conservation Authority's concerns relating to the bill.
As chair of the authority, Thompson said there are several key issues looming within Bill 23, including downloading liability and cost onto municipalities in dealing with issues such as flooding and planning. He said it will also add more responsibility to each municipality and weakens the ability of conservation authorities to protect people.
Thompson said it would also prohibit the LTVCA from providing input on decisions and could necessitate the municipality to farm out the services the conservation authority currently provides. 
"I'm not opposed to development, but this is something that has broad ramifications," Thompson said, adding the municipality needs to move quickly with its letter, as the 30-day time period allowing for input on Bill 23 ends Thursday. 
It's unknown how the government plans to move forward after that, but it is within the province's power to push the legislation through quickly if the government wants to.
Chatham Coun. Brock McGregor agreed with making the municipality's concerns known.
"Obviously Bill 23 could be significantly impactful to all municipalities in Ontario and it's difficult to ascertain right off the bat as to what the impact to Chatham-Kent would be," McGregor told council, noting the process appears to be moving quickly.
He said the big city mayor's group, and the Association of Municipalities of Ontario (AMO) have both come out with strong position statements on Bill 23.
"Their preliminary assessment is that this is a $1-billion annual cost to municipalities and does nothing to alleviate housing supply and affordability issues," McGregor stated. "We should be doing everything we can to try and advocate for our community and communities across Ontario."
Wallaceburg Coun. Aaron Hall said he recently attended a St. Clair Region Conservation Authority meeting and that organization has similar concerns about the bill.
"They're really frustrated and really unclear and unsure about what the future holds," Hall said.
In her comments, Chatham Coun. Amy Finn referenced the state of Chatham-Kent's shoreline and rivers, and said Bill 23 "removes everything we've worked hard trying to protect." 
LTVCA chief administrative officer Mark Peacock is also very concerned about the changes the legislation may bring. 
"This is a nightmare for everybody involved," Peacock explained. "There's a lot to Bill 23…it gives the province huge powers to do the wrong things."
Peacock said that if Bill 23 is passed as it is, it will cost taxpayers more money as municipalities will have to hire staff to do the work conservation authorities have been traditionally providing at low cost.
Peacock also took issue with the government's timing. Bill 23 was introduced when the municipal election period was in full swing. Consequently, municipal governments were in flux and not in a position to mount an official response to the issue.
According to Conservation Ontario, a non-profit agency that represents all of the province's conservation authorities, each authority plays a role in providing checks and balances in the development process. It has been sounding the alarm about Premier Doug Ford's new bill to speed up housing development.
The bill is part of a plan by the Ford government to get new housing built in Ontario with a target of constructing 1.5-million new homes over the next decade.
Bill 23 changes the power conservation authorities have in limiting development. The province has said the bill means groups won't need to consider factors such as pollution or land conservation when approving building permits.
Critics say the government is proposing loopholes to make the system work for developers. Several Toronto media outlets have outlined how the conservation authority changes will benefit developers who purchased land that's part of Ontario's Greenbelt.
In an earlier well-documented promise, Premier Ford said he would not touch the Greenbelt space.
Ontario's conservation authorities manage watersheds, playing a critical role in land preservation and flood management. They were given the ability to acquire land for conservation and recreation to regulate development near waterways connecting to the watersheds they oversee.
Administration will provide a report on Bill 23 at the next council meeting.
If you would like to provide input on Bill 23 before Thursday's deadline, contact your member of provincial parliament and take action by accessing the information below:
https://act.environmentaldefence.ca/page/117064/action/1?ea.tracking.id=action
https://davidsuzuki.org/action/urge-ontario-government-to-amend-homes-act/
https://ontarionature.good.do/bill-23/email/
https://you.leadnow.ca/petitions/stop-bill-23-protect-the-greenbelt-and-build-real-affordable-housing