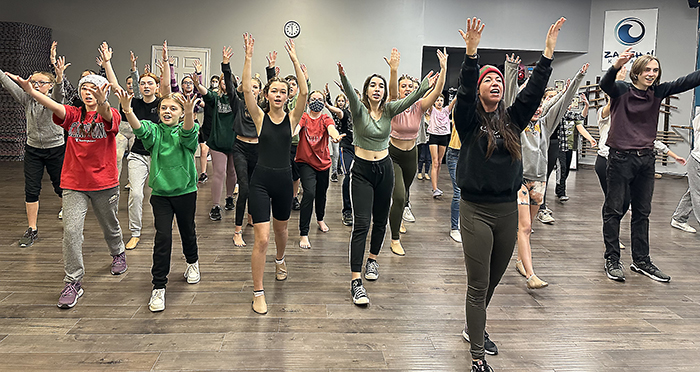 Performers from Chatham's Brio Academy are bringing Disney's Frozen Jr. to the Kiwanis Theatre in Chatham next month.
The 60-minute musical will hit the stage Dec. 2 and 3 at 1 p.m. and 6 p.m.
The show, designed for youth performers, is based on the 2013 Disney film and the 2018 Broadway adaptation. The Brio Academy cast includes 60 students led by the musical theatre team.
"We are so thrilled to finally offer our students the opportunity to present a fully staged musical theatre production", artistic director Rachel Schwarz said in a media release." Our last full-scale musical was in June of 2019, and  even through the very worst of the last couple of years, these amazing, dedicated students kept learning,  working, and growing. I hope the community will come out to see this wonderful production, and  support the next generation of talent here in C-K. The kids have waited a long time for this, and it's going  to be a fabulous weekend".
Adapted for  young performers, this musical includes favorite Frozen songs such as "Love Is an Open Door," "Do You  Want to Build a Snowman?" and "Let It Go," as well as new songs from the Broadway  production.
For information on purchasing tickets, visit www.learnwithbrio.com or call 226-798-4853 for reservations.