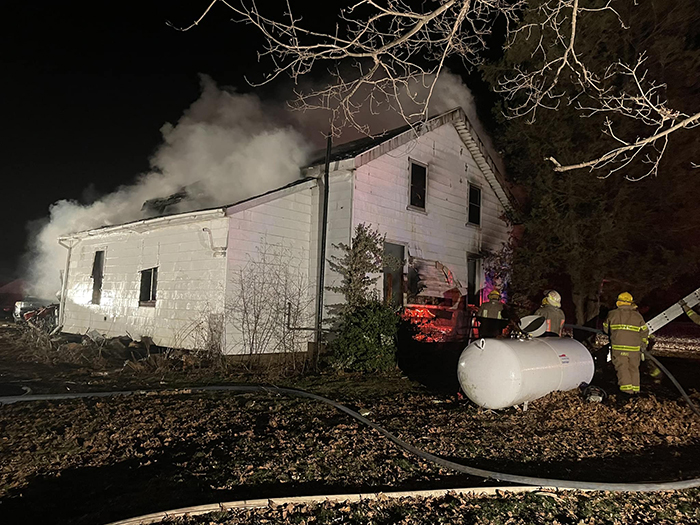 Chatham-Kent firefighters were kept busy overnight, battling a pair of blazes.
The first of which took place at CES – City Electrical Supply – on Richmond Street in Chatham.
There were reports of a dumpster fire about 3:30 a.m. Monday morning, and crews responded.
They arrived on scene to see the fire had breached the soffit and fascia of the building. Firefighters had to cut open the roof to get to the fire.
The blaze caused an estimated $100,000 damage, but officials predict they saved about $1.5 million in property.
No one was injured and the cause is undetermined at this time.
The second took place on Croton Line and saw firefighters from Tupperville, Dresden and Thamesville team up to combat the fire.
The call came shortly before 5 a.m. Monday morning of a fire at 11033 Croton Line.
The fire remains under investigation, and did an estimated $250,000 in damage.
Spokesperson Whitney Burk said this is the unfortunate season for an uptick in house fires.
"We continuously see an increase of fires in the fall/winter months in C-K, usually these fires happen in the middle of the night.  The cause is commonly linked to heating sources/electrical and most of the time accidental in nature," she said in a media release. "We can't stress enough the importance of working smoke and co alarms in the home, they are your best protection, especially when you're sleeping, to alert you."