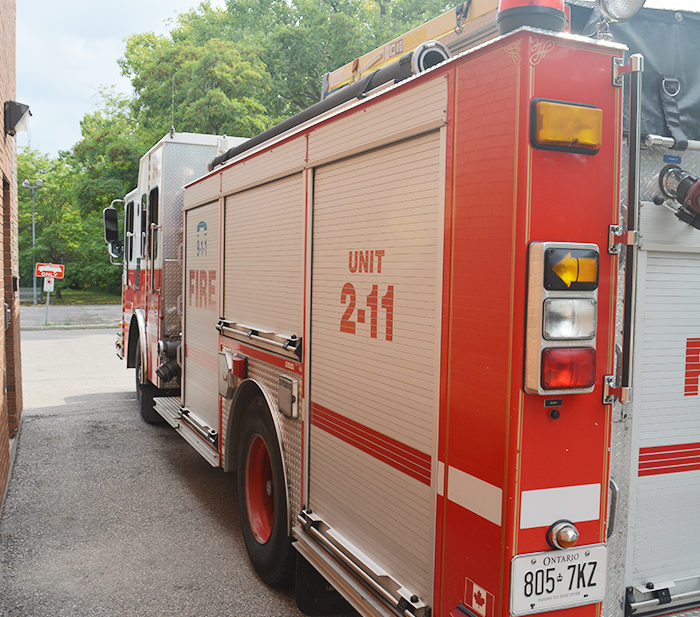 No one was injured in an early morning apartment fire in Wallaceburg.
Chatham-Kent fire crews got the call about 1:20 a.m. Thursday morning of smoke coming from 800 Wallace Street.
Firefighters arrived on scene and spotted smoke and flames coming out of a second-storey window.
Crews quickly doused the blaze, but said the contents of the apartment were heavily damaged. In fact, damage is estimated at about $200,000, as there was water damage to the unit below and beside the one where the fire occurred, and smoke damage throughout the building.