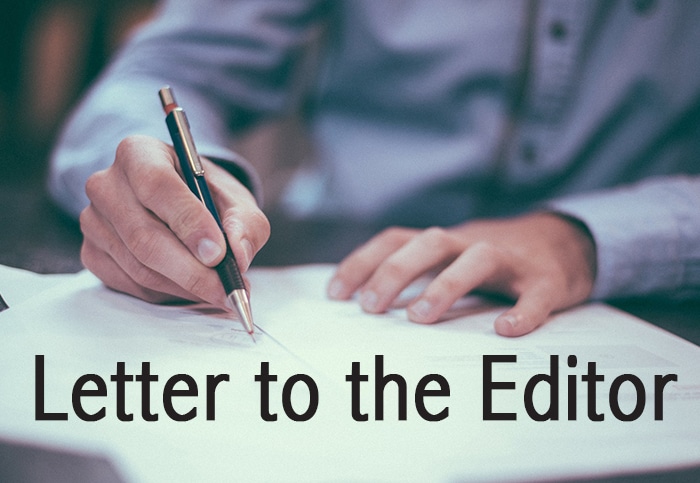 Editor's note: This letter is addressed to Dave Taylor, head of legal services for the municipality, and Chatham-Kent council.
John Cryderman has retained me to provide an administrative and constitutional law review of the Audit and Risk Committee's recent decision regarding the allegations of fraud in civic government and the Chatham-Kent Police Service.
After making an initial review of the file, I am concerned about a number of issues. However, until I complete my research and due diligence, I will refrain from making any definitive comments.
In the interim, I would like to address the following statement made in your letter of Oct. 4, 2022: "With this matter reviewed and investigated by multiple parties, we trust that you will not continue advancing these allegations to Council, the Police Services Board or administration. We also caution you against continuing to make these unsubstantiated allegations in any communications."
As every citizen does, Mr. Cryderman enjoys the right to freedom of expression under section 2(b) the Canadian Charter of Rights and Freedoms. And, as I am sure you are well aware, Canadian and American courts have given extraordinary breadth to citizens who wish to criticize government. In R. v. Zundel, [1992] 2 S.C.R. 731, which is still good law, the Supreme Court of Canada ruled that government may not regulate expression based on its content, which is to say, whether it is true or false; thus, government may regulate expression only if the form in which it is presented produces a "clear and pressing" danger of causing physical harm.
In the present case, Mr. Cryderman has stated that he disagrees with the conclusion reached by the Audit and Risk Committee and the process by which the conclusion was reached. It is irrelevant whether C-K council believes he is right or wrong in his views; according to the Supreme Court, he has a fundamental right to express them. This is where council's statement, cited supra, is immensely troubling. It is one thing to say that council disagrees with Mr. Cryderman's opinion; quite another, to issue a "caution," which implies the threat of reprisal.
That is a violation of Mr. Cryderman's right to freedom of expression, and it gives Mr. Cryderman a cause of action against the municipality. I request that council and Legal Services issue a letter withdrawing the statement, apologize to Mr. Cryderman in the letter, and share the letter with anyone who may have been copied on council's letter of Oct. 4.
Beyond this request, I have some preliminary observations around this matter, which are, as follows. First, C-K might have avoided criticism by giving the public access to the deliberations of the Audit and Risk Committee. In Canada (Minister of Citizenship and Immigration) v. Vavilov (2019), the Supreme Court emphasized the need for "justification, transparency and intelligibility" in administrative decision making, a position that would apply with even greater force in the context of municipal government.
Second, based on my review of the file to date, I do not agree with CK's position that Mr. Cryderman's continuing concerns are "unsubstantiated."
Third, I am privy to an e-mail exchange between Mr. Cryderman and Mr. Arash Wared, legal counsel for Deloitte, dated July 25, in which Mr. Wared states that Deloitte was engaged to conduct an audit, not a forensic audit. This is rather extraordinary, as no conclusion can be reached regarding the presence or absence of fraud without a forensic audit. I can say this with some confidence, as I worked for an entire year on a commercial fraud case with the founder of the discipline of forensic accounting, the late Don Holmes, when I was with the law firm of McMillan Binch.
In closing, I would like to communicate that my concerns in this matter are not abstract or simply professional. I grew up in Chatham, and my grandfather, the late Jack Beardall, was the founder and owner of radio station CFCO 630 AM, and my uncle, the late Bramwell Beardall, Q.C., was a respected lawyer in the city, who served as County Court judge for 15 years. I return to the city on a regular basis and remain deeply interested in its development in all respects.
Michael Alexander, MA, JD, LLM
Toronto