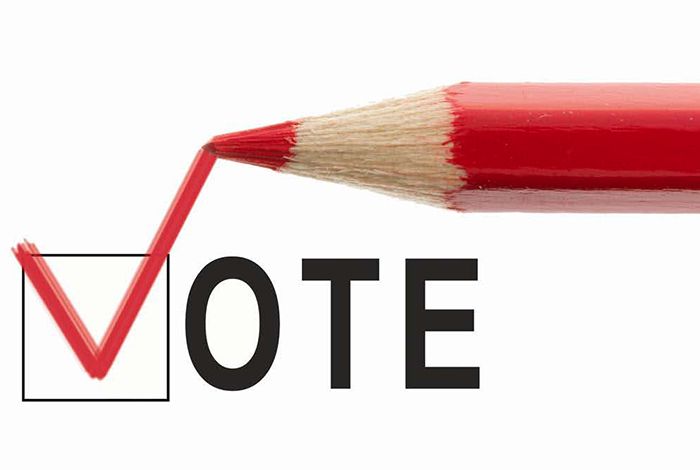 By Pam Wright
Local Journalism Initiative Reporter
Ryan Doyle and Mary Clare Latimer know how important one vote can be.
That's all that separated the two from taking the third council seat in South Kent on Oct. 24.
Incumbent Latimer received 2,082 votes while Doyle garnered 2,083 ballots.
Ward 2 incumbents Anthony Ceccacci and Trevor Thompson pulled 3,214 and 2,909 votes respectively.
The official results were released by the municipality Oct. 25, putting an end to rumours a recount would be called due to the squeaker finish. However, according to the media release, a recount is only warranted if there is a tie.
In an interview with Doyle after the nailbiter, the political newcomer said he was "really happy" with the results.
"I'm glad the campaign is over," Doyle said. "It takes over your life and was way more than I expected."
Doyle, who works for JMHI Insurance and lives on a rural property, said he'll be looking for ways to keep taxes down, as that was the number one concern he heard from constituents in more than 75 hours of door knocking.
"Ideally, we would have no tax increase at all," he said, but added that if there are tax increases, those decisions will be based on efficiencies while considering the needs of each resident.
"I'm looking forward to working with others on council to improve Chatham-Kent and want to make sure we are as transparent as we can be while remembering all constituents," Doyle explained.
When contacted by The Voice regarding her loss, Latimer had a pragmatic response.
"I'm just fine," Latimer said. "Disappointed but fine.
"If I was supposed to be back on council, I would be there," she added. "The three young men representing South Kent will do just fine."
Latimer stressed she was proud of her accomplishments as a councillor, working hard for the people of South Kent and "wouldn't do anything differently."
Helping residents with everyday problems was a highlight, she added, as was acting as Mayor Darrin Canniff's proxy for Chatham-Kent on the Great Lakes St. Lawrence Cities Initiative with some 200 other mayors.
The child of a political family, Latimer said she learned a lot from her father, Clarence Zimmer, who was Deputy Reeve of the former Harwich Township.
She said he taught her to get involved in order to change things, saying "you can't sit at the end of the table and bang your fists."
Latimer will continue her profession as an occupational therapist and hopes to continue to serve on the municipality's accessibility advisory committee.
In another tight race in Chatham's Ward 6, incumbent councillor Amy Finn squeaked past seventh place finisher Carson Warrener by a mere 10 votes.