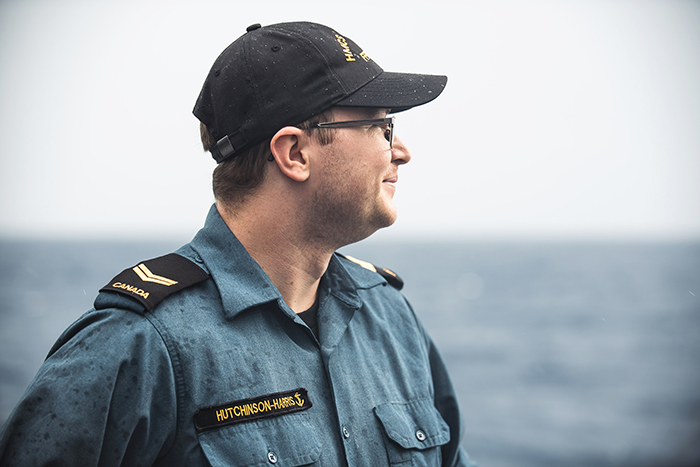 Special to The Voice
A long way from home, Ridgetown's Alex Hutchinson-Harris is currently somewhere in the South China Sea as part of a six-month deployment on board HMCS Winnipeg. 
Hutchinson-Harris, a Sailor First Class (S1), joined the Canadian Armed Forces straight out of high school in 2013 to see the world
In the summer of 2013 he was sent to St. Jean, Que. for Basic Military Qualification Training (BMQT), more familiarly known as Boot Camp or Basic Training. After completing BMQT, then-Sailor 3rd Class Hutchinson-Harris was sent to Canadian Forces Base (CFB) Esquimalt, B.C. for his three month Marine Engineer Mechanic course. 
Since then he has also completed his 18-month Marine Engineer Technician course, and his two-month Unique Specialty Qualification (USQ) Halifax Engineering Watch Keeper course. 
In his career thus far, Hutchinson-Harris has also seen changes in the name and focus of the trade. He joined as a Marine Engineer (or stoker), but is now called a Marine Technician.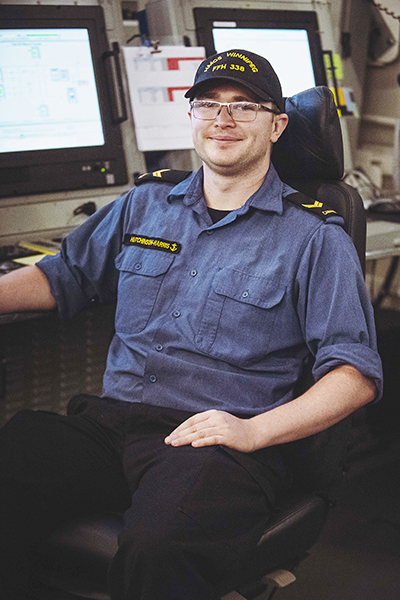 As a Marine Technician, and in his current role, Hutchinson-Harris describes his job as keeping the power flowing. 
"I ensure that the operation and safety of the 50,000-hp plant is running at an efficient rate; I also ensure that the ship has all the necessary commodities such as water, electricity and air conditioning. I also conduct repairs and regular preventative maintenance on machinery to keep the pieces of equipment running," he said in a media release. "As for my coworkers who are in the role I held previously, before moving up the trade ladder, they conduct rounds on the running and non-running pieces of equipment in the machinery spaces."
When asked about memorable moments or amazing opportunities he has had in the Armed Forces, he recalls being posted to his first ship, HMCS Calgary, and sailing to Hawaii for Exercise Rim of the Pacific (RIMPAC) in 2014, being the Commanding Officer for the day at Christmas (a privilege awarded to the youngest member on board), and being selected to drop the puck at centre ice in Calgary at the CAF Appreciation Game.
Hutchinson-Harris deployed on HMCS Winnipeg last year, but due to the pandemic was unable to go ashore and explore the ports. This year, he gets his chance to start seeing the world. 
On June 14, Hutchinson-Harris again set sail in HMCS Winnipeg on his second deployment, a six-month sail that includes RIMPAC and Operation Projection. In early August the ship completed RIMPAC, which takes place every two years off the coast of Hawaii and is the largest international maritime warfare exercise in the world.
HMCS Winnipeg then headed over to Op. Projection, where she will conduct forward naval presence operations in the Indo-Pacific region, as well as conduct co-operative deployments and participate in international naval exercises with partner nations.